Meet the Team
Elissa Newman – Chief Officer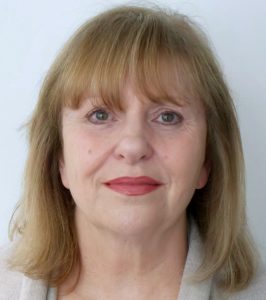 Leeds is my home city – and I am very fortunate to have the opportunity to support local communities in my role at Holbeck Together.
A serendipitous moment brought me to Holbeck Together to support the team for ten days and I ended up staying for ten years. Prior to this, I had a lengthy career in business.
When I arrived, we were Holbeck Elderly Aid, a Neighbourhood Network Scheme that supported older members of the community.
In those ten years, the charity has expanded the provision of services to reach out to the whole community. We subsequently rebranded to become Holbeck Together, a community anchor for everyone in Holbeck. 
It has been a privilege to be part of the team. I've had so many moments of which I'm incredibly proud. In particular, the way our staff and volunteers continued to go above and beyond during Covid, making sure people in Holbeck were looked after and providing over 13,000 meals to our community.
In my free time, I love spending time with my family and friends, taking walks with my dog and gardening.
Claire Holmes – Operations and Service Officer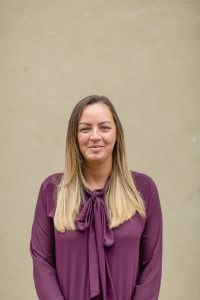 I am the Operations and Service Officer at Holbeck Together and have been with the organisation since 2011.
I have studied Health and Social Care 2 and 3, along with Leadership and Management Level 5. My role involves providing support and advice to people who are isolated and the wider community, enabling them to meet their physical health, mental health and cultural needs in order to live a healthy, fulfilling life. I support people with a huge range of things, from benefits to housing, education or job skills, as well as signposting them to other services.
I spend a lot of my time conducting home visits to see people who have been referred to Holbeck Together. I also manage the staff team and other operations in the office. When I am not working,  my two children, who are 17 and 12, keep me busy! 
Matthew Springthorpe – Service Development Officer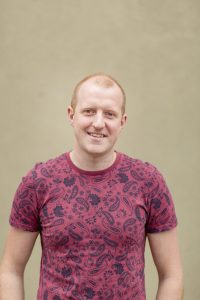 I have been with Holbeck Together since 2015. Over this time period, my role and the services that we provide have seen a variety of developments. Through consulting with our clients and the continued support of funding organisations, we are able to provide a programme of exciting, sustainable, quality services that meet the needs of the ever-changing community that we work in.
Another aspect of my role includes supporting of our growing team of volunteers in their roles which spread across all areas of the service including transport, activities, catering and administration.
Similarly to our working with our core volunteer team I am also responsible for the development of our partnerships with organisations that provide corporate volunteers.
Roy Minter – Community Wellbeing and Transport Co-ordinator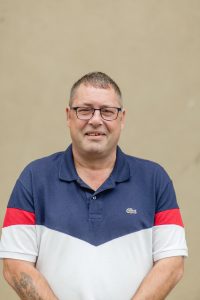 I joined the organisation in 2011 as a volunteer driver. We only had a small white Sherpa in those days, it was a bit of a shed really! I joined the staff team in 2015 as Community Transport Driver as part of the expansion of the transport department.
We've got two big yellow buses now and do twice-weekly shopping trips to Hunslet Morrisons, transport for Holbeck Together's growing activity schedule and monthly out-of-hours shopping trips. I collect people from home, supporting them from their door and helping them to lock up, and get safely onto the bus; I give people a hand at the shops, supporting them to retain independence and get all the bits they need; making sure everyone who wants to can grab a cup of tea and cake and have a natter; before helping them safely back home with all of their bags. I love being able to get people settled with all of their stuff in the kitchen, before heading back off again.
I like to treat people as I'd want my mother to be treated and you a have laugh and a joke with people. It's really social and you get to know everyone's quirks and the kind of help people are looking for.
I'm a jack of all trades and I've done everything from damp-proofing to waitering, from being a porter to laying telephone cables. I've even managed a café before.
I like fishing in my free time and am a die-hard Hull Kingston Rovers Rugby Fan. On my free weekends, I like to go to the rugby with my family and I even enjoy a bit of baking!
Krystal Veira – Outreach Worker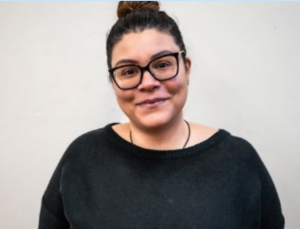 I have recently joined Holbeck Together as an Outreach Worker and my role will involve health and wellbeing support, reducing social isolation and supporting physical and social activities.
I have worked in the Healthcare sector for many years, mainly with the NHS. More recently I have been supporting Younger People with Dementia to access meaningful activity whilst preventing social isolation and supporting them to live well with Dementia. 
I have worked with Palliative care patients providing care, assessing and responding to their changing needs and ensuring they are as comfortable and pain-free as possible whilst providing emotional support and relief to carers overnight.
I have studied various courses over the years including Health & Social Care and Counselling. I have a keen interest in holistic approaches to care, empowering people and respecting their individuality, physical, mental and emotional circumstances. Person-centred care has always been the main focus of my previous working roles – treating people with dignity, compassion and respect, whilst enabling people to recognise and develop their strengths and abilities for an independent and fulfilling life.
I will be running a group for carers and the Wellness Space Wednesday Group and I'd love to see you there so please make a note of these dates in your diary. It's a time to come together with other people, enjoy some of the activities and have a chat. If you have any questions about the groups, please just ring the office and ask to speak to me.
Bella Stirrup – Your Space Co-ordinator
I'm Bella Stirrup, a full-time Community Wellbeing Development worker for Holbeck, Hunslet and Beeston, mum of two and lover of cheesecake.
I was previously the coordinator of a Recovery College and also worked as a Health and Wellbeing coach during the start of the pandemic. I've been producing various events for nearly 20 years and love to see people coming together to enjoy themselves!
The groups I run are friendly, welcoming and always have something for people to take away with them – whether it be learning how to cook a new recipe or creating a hand-made piece of jewellery!
Sean – Digital Inclusion Officer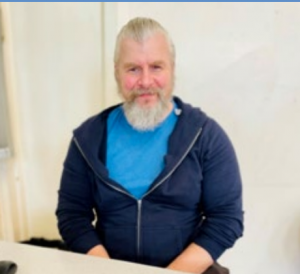 I was a personal trainer for over 15 years and decided on a change of career in 2018. I have always had an interest in IT, digital skills and technology so decided to make that my focus.
My role here at Holbeck Together's Digital Health Hub is to support people with getting online, and getting the most out of their devices, whether that is a phone, a laptop or tablet and finding out which services might benefit them.
You can come and chat to me about anything to do with your device, how it works, using the internet or any other questions you might have.
From Facebook, Twitter, eBay and online shopping come to St Matthew's Community on Tuesdays or Thursdays and have a friendly informal chat with me and peek into the digital world!
Nikki Hayes – Community Engagement Worker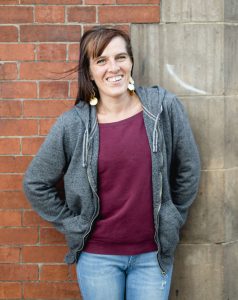 After volunteering with the organisation for many years, I have joined Holbeck Together as a Community Engagement Worker. I initially began helping Roy on the minibus, and have gone on to support the Healthy Holidays project, coming up with ideas and linking in with local families.
Volunteering helped me to build my confidence and Holbeck Together have kindly supported me to further my education and develop the skills that I have learned. I am undertaking an apprenticeship in Adult Care Level 2 at Leeds City College alongside the role of Community Engagement Worker. 
My role involves supporting and linking in with all of our clients including working with children and families to coordinate the Healthy Holidays activities. I am also mapping our client base, meeting our older clients and re-introducing the community to Holbeck Together. I juggle my role with being a busy mum of three. I am grateful for this new opportunity and look forward to continuing to support our clients in the best way I can.
Laura Walton – Volunteer Co-ordinator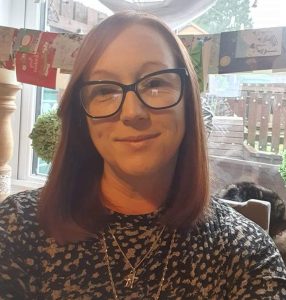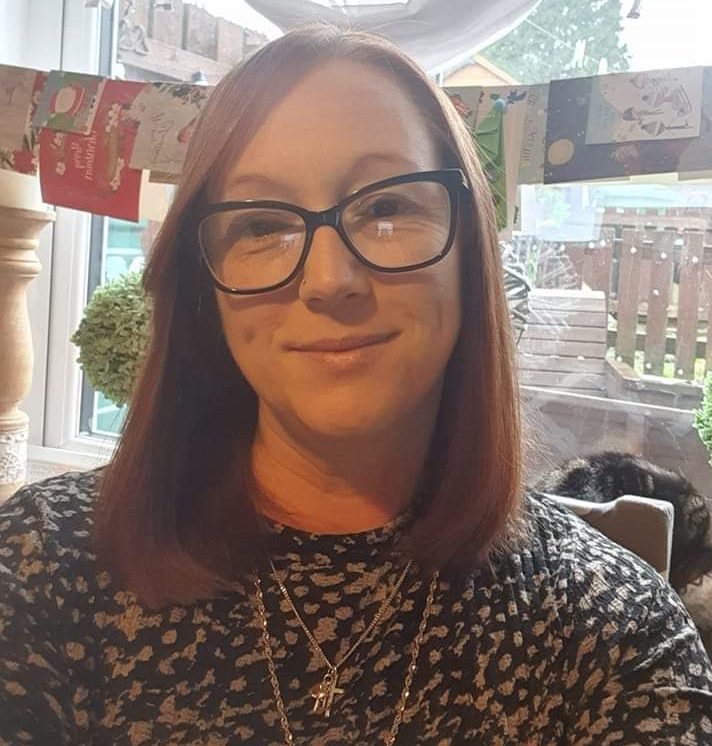 I'm Laura Walton and joined Holbeck Together as the Volunteer Co-ordinator in 2022. 
I began by volunteering on a Thursday in the Social Supermarket and I really enjoyed being a part of the team. I now help and support our volunteers and work with them to contribute to the delivery of the services we provide. The volunteers are such a big part of Holbeck Together and give up their free time to help others, it's been great working with them.
I have lived and worked in Holbeck for around 23 years. I have a background in support work, I was a Teaching Assistant for 11 years and then moved on to running a local community shop. The community shop enabled me to offer support and help to local people and also work with community groups in the area. I really enjoyed meeting people and building relationships with them. I have also worked as a foster carer which was a really rewarding experience.
I have been a part of lots of different community groups and events and am passionate about helping the local area and people. I have three dogs that I enjoy taking for walks and taking care of. I love living and working in Holbeck and am excited to see what this new chapter will bring.
Supporters of Holbeck Together