Meet the Team
Elissa Newman – Chief Officer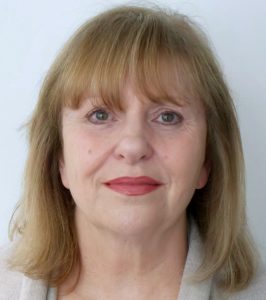 I set up my own business in 1985 and I have extensive experience of customer service, business management and strategic development. Since 2010 I have been working in the Health & Social Care sector and in 2014 was appointed as the Chief Officer at HEA as it was then. I feel honoured and proud to hold this position of Chief Officer of Holbeck Together and I am passionate that people should be supported to live independently, with informed choices for as long as possible in their community, be able to participate in community activities and through this alleviate social isolation.  In my free time, I enjoy spending time with my family and walking my dog Dante – who is spoiled rotten!
Claire Holmes – Operations and Service Officer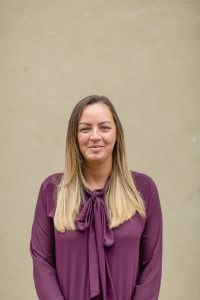 I am the Operations and Service Officer at Holbeck Together and have been with the organisation since 2011. I have studied Health and Social Care 2 and 3, along with Leadership and Management Level 5. My role involves providing support and advice to people who are isolated and the wider community, enabling them to meet their physical health, mental health and cultural needs in order to live a healthy, fulfilling life. I support people with with a huge range of things, from benefits to housing, education or job skills, as well as signposting them to other services. I spend a lot of my time conducting home visits to see people who have been referred to Holbeck Together. I also manage the staff team and other operations in the office. When I am not working,  my two children, who are 14 and 10, keep me busy! 
Matthew Springthorpe – Service Development Officer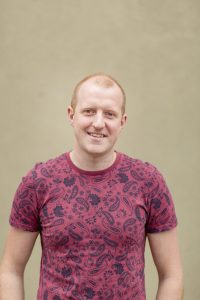 I have been with Holbeck Together since 2015. Over this time period my role and the services that we provide have seen a variety of developments. Through consulting with our clients and the continued support of funding organisations, we are able to provide a programme of exciting, sustainable, quality services that meet the needs of the ever changing community that we work in.
Another aspect of my role includes supporting of our growing team of volunteers in their roles which spread across all areas of the service including transport, activities, catering and administration.
Similarly to our working with our core volunteer team I am also responsible for the development of our partnerships with organisations that provide corporate volunteers.
Roy Minter – Community Transport Driver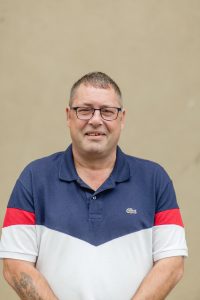 I joined the organisation in 2011 as a volunteer driver. We only had a small white Sherpa in those days, it was a bit of a shed really! I joined the staff team in 2015 as Community Transport Driver as part of the expansion of the transport department.
We've got two big yellow buses now and do twice-weekly shopping trips to Hunslet Morrisons, transport for Holbeck Together's growing activity schedule and monthly out-of-hours shopping trips. I collect people from home, supporting them from their door and helping them to lock up, and get safely onto the bus; I give people a hand at the shops, supporting them to retain independence and get all the bits they need; making sure everyone who wants to can grab a cup of tea and cake and have a natter; before helping them safely back home with all of their bags. I love being able to get people settled with all of their stuff in the kitchen, before heading back off again.
I like to treat people as I'd want my mother to be treated and you a have laugh and a joke with people. It's really social and you get to know everyone's quirks and the kind of help people are looking for.
I'm a jack of all trades and I've done everything from damp-proofing to waitering, from being a porter to laying telephone cables. I've even managed a café before.
I like fishing in my free time and am a die-hard Hull Kingston Rovers Rugby Fan. On my free weekends I like to go to the rugby with my family and I even enjoy a bit of baking!
Bryony Redwood-Turner – Partnerships and Strategy Officer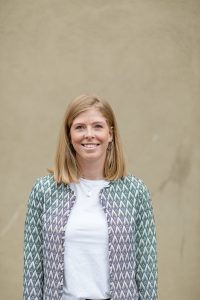 I joined the organisation in January 2017 just after the organisation had moved up to Domestic Street from Balm Walk. Initially I provided temporary administrative support to the organisation, before moving into a fundraising and partnership development role.
For Fundraising this includes a mixture of writing grants, developing our relationships with corporate partners and overseeing our community-based fundraising efforts such as collections and challenges. For Partnership Development it involves working with local people and organisations to build new connections within the Holbeck community, designing new collaborative projects and sourcing new ways for the Holbeck Together to broaden its reach and capacity. I also provide strategic support to Elissa, in business development, communications and developing our aspirations for St. Matthew's Community Centre on behalf of the wider community.
I enjoy being active and most recently tried my hand at triathlons – with mixed success! I love travelling and on a weekend you'll find me having an adventure or planning one!
Ellen Cawthray – Administrator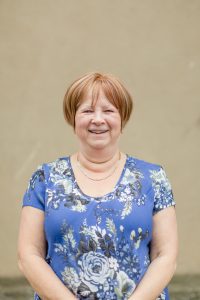 I joined the organisation in January 2018 to support the organisation with its administrative needs. You'll find me on reception with a welcoming smile on my face, or at the end of a telephone ready to help out.
What I love about my job is the variety: one minute I can be working on the finances, the next I could be helping out at one of our lunches or on the bus, before checking in with a client in need or keeping on top of office paperwork.
I'm first in line when a problem arises and there to make sure all the different arms of the organisation work together.
Before I joined Holbeck Together I worked at First Direct for 14 years as a fraud investigator and before that I was an advisor and cashier at the Co-op Bank. I also have experience as a small business owner, developing catering projects.
I'm an avid reader of novels and a keen baker and even enjoy the odd Pilates class. I love having a laugh and my glass is always half full.
Julie Marshall – Chef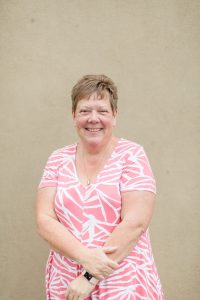 I joined the organisation for two weeks in 2018 as temporary cover and never left!
As chef I do everything from menu planning, to budgeting, stock control, managing a fantastic team of volunteers and of course cooking scrumptious food. Since I've been with Holbeck Together we've developed a great partnership with FareShare and it's transformed the way we do business. They provide up to 150kg of fresh produce a week which can be near-dated or over-production items. The variety is fantastic and I develop a responsive menu that makes the most of the seasonal items.
What I love most about my role is the relationship you get to develop with our clients – I know when I get to the end of the day that I've made a difference to someone, and you can't put a price on that.
I worked in finance for 19 years and prior to that managing prison kitchens. I was a D-32 Catering Assessor, assessing prisoners learning and development in culinary skills – definitely an interesting role, but it was always a good laugh!
I'm a real foodie and you'll find me at a local food market on a weekend or enjoying a meal out with my husband and daughter. I love baking as well but when I manage to get out of the kitchen, you'll find me reading a good book or flexing my ebay skills!
Sue Cawthray 

– Strategic Consultant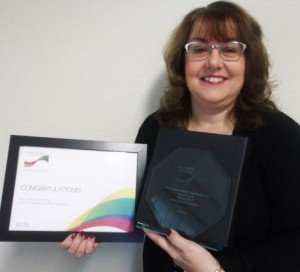 I have worked within the elderly sector for over 25 years including hands on support and care, business management and strategic planning, marketing and fund raising.  I have a obtained a combination of practical skills, commitment with vision and enthusiasm and this has enabled me to work at Board level, management committees and with other health bodies, stakeholders as well as working within local Communities. I am passionate about support and care of the elderly and in particular Dementia, Nutrition and Hydration and it is paramount that that older people are provided with a service where they live well with dignity, respect and choice. For the last 10 years I have been the Chief Executive at Harrogate Neighbours and for the last 3 years I have allocated part of my week in a support role to Holbeck Together as it has grown and expanded its services.
Supporters of Holbeck Together