Community Transport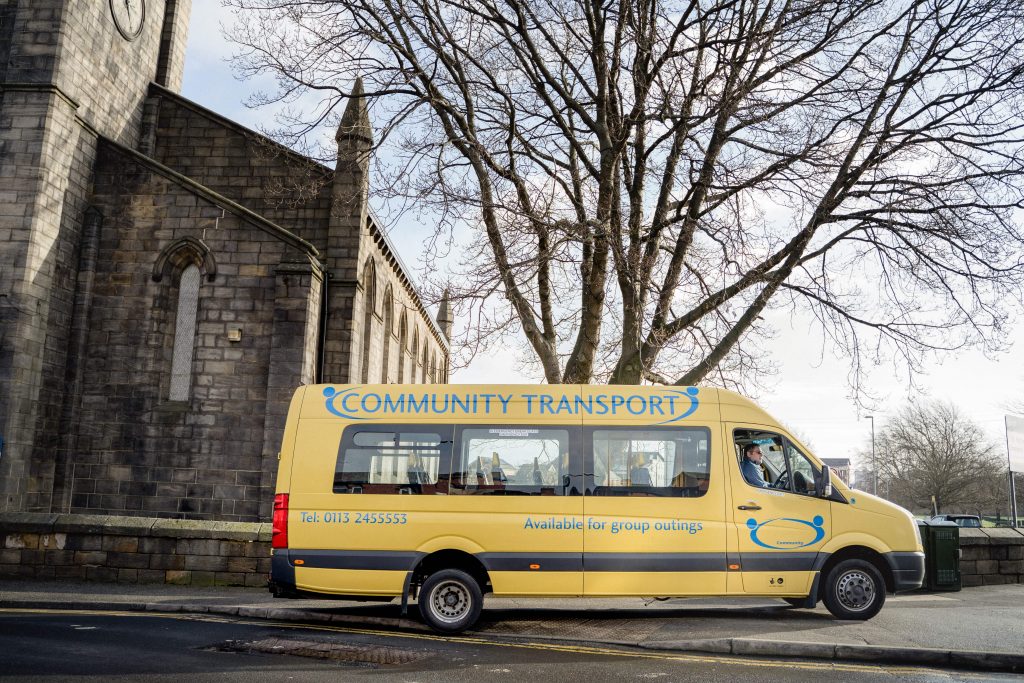 Holbeck Together's Community Transport is a vital part of delivering our own services and preventing social isolation for many local people. We also facilitate a number of other Neighbourhood Network Schemes and other community groups to utilise our two community buses.
In 2018 people made 7,202 Journeys using Holbeck Together Community Transport, and the buses covered more than 23,569 miles which is almost a full trip around the world.
Our Community Transport is proud to be part of the ECO Stars Fleet recognition scheme (Efficient & Cleaner Operations) http://www.ecostars-uk.com/about-eco-stars
The Transport facility provides the opportunity to local people to engage in social activities, Lunch clubs, shopping, Social activities or organised trips. Our Buses are in use every day of the week and one weekend every month to include Saturday Shopping Trip and the Sunday Lunch. We have staff and volunteer drivers who transport our clients. Our VW Crafter minibuses have full disabled access facilities and carry fifteen passengers plus the driver and the capacity to take two fixed wheelchairs with the removal of the three rear seats.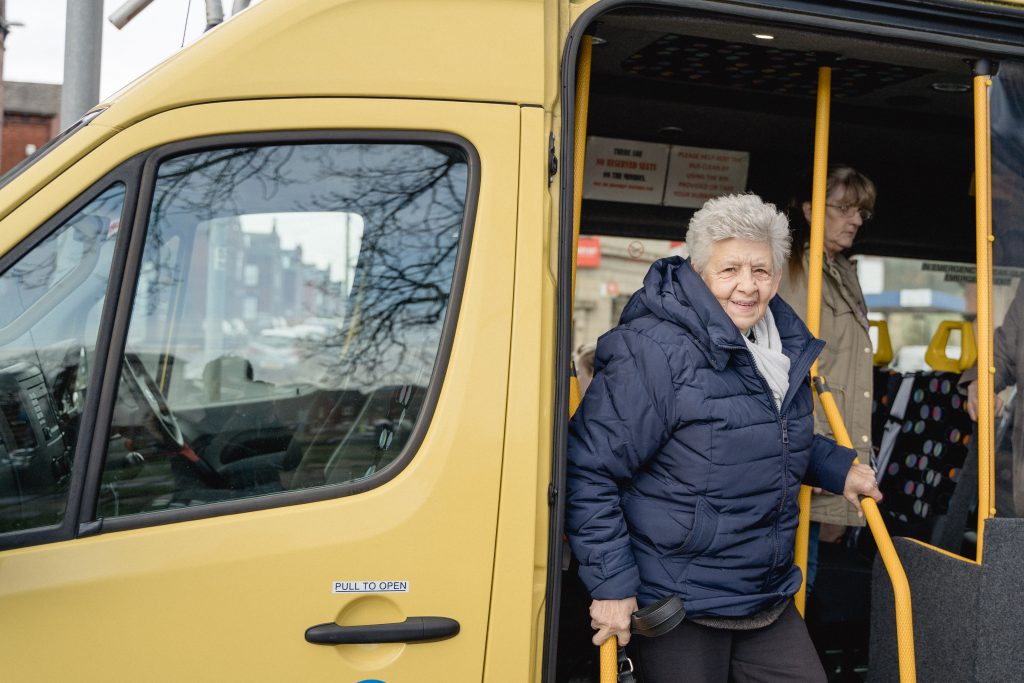 Shopping Trips:
This transport service is a vital service that enables local people to retain independence and shop for themselves. Supermarket facilities do not exist in the Holbeck area and we run two shopping trips to Morrison's in Hunslet Shopping Centre, on Wednesdays and Fridays starting at 10.00am and returning at 12:30pm. Our volunteer passenger assistant and driver help carry the shopping to their door and ensure that clients are settled.
Please contact Ellen Cawthray on 0113 245 5553 or email info@holbecktogether.org for further information should you want to use this facility for your own community groups.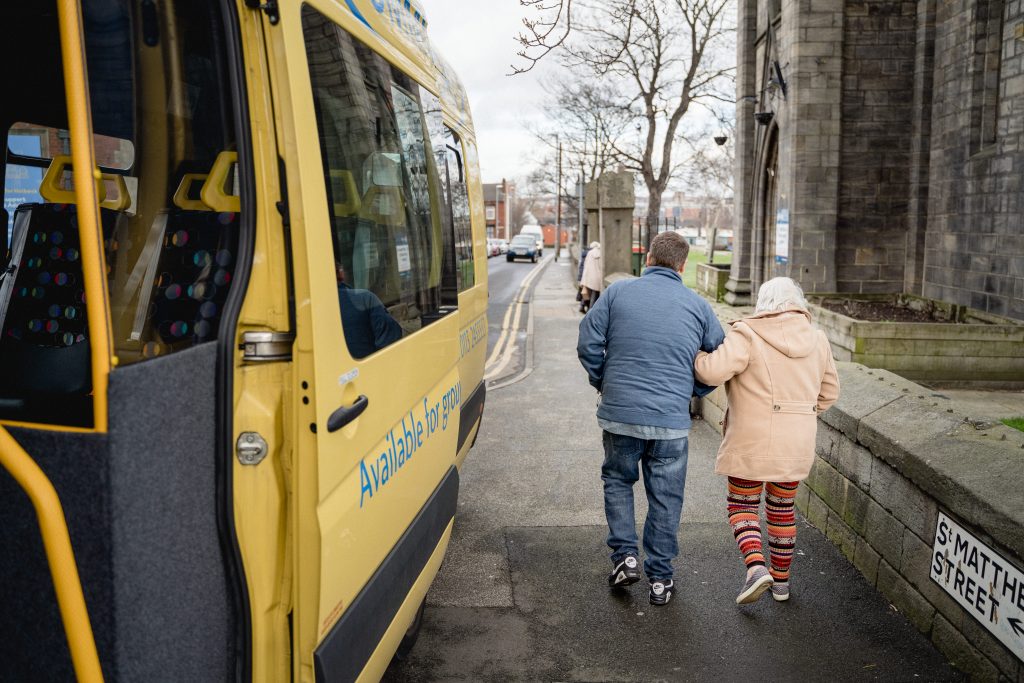 Supporters of Holbeck Together