Community Transport
Our Community Transport offer is a vital part of delivering our services, supporting those with mobility difficulties to remain active and preventing social isolation for many local people, providing opportunities to engage in trips and activities.
We are operating two shopping outings a week to Morley Morrison's or Asda, at a variety of times, and provide our clients with the opportunity to shop independently again. Our community driver, Roy, ensures that our transport service can operate safely. The mini buses are sanitised after each use and seating is set out to adhere to social distancing guidelines.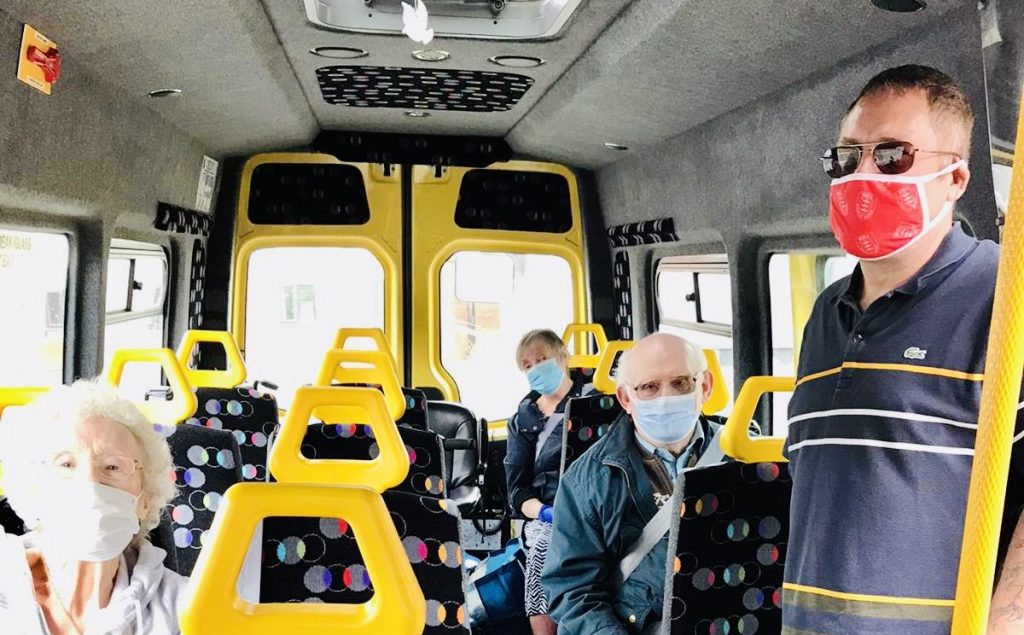 In usual times, along with providing twice weekly return transport to the supermarket for older adults in the community, Holbeck Together also provides transport to a variety of shopping centres on the second Saturday of every month, coordinated by Roy.
We're committed to making community transport work for as many people as possible and support a number of other Neighbourhood Network Schemes and other community groups to utilise the two community buses. Our Buses are in use every day of the week, operated by staff and volunteer drivers who help to transport our clients safely.
In 2018 people made 7,202 Journeys using Holbeck Together Community Transport, and the buses covered more than 23,569 miles which is almost a full trip around the world.
Our VW Crafter minibuses have full disabled access facilities and (when safe to do so) can carry fifteen passengers plus the driver and the capacity to take two fixed wheelchairs with the removal of the three rear seats.
Our Community Transport is proud to be part of the ECO Stars Fleet recognition scheme (Efficient & Cleaner Operations) http://www.ecostars-uk.com/about-eco-stars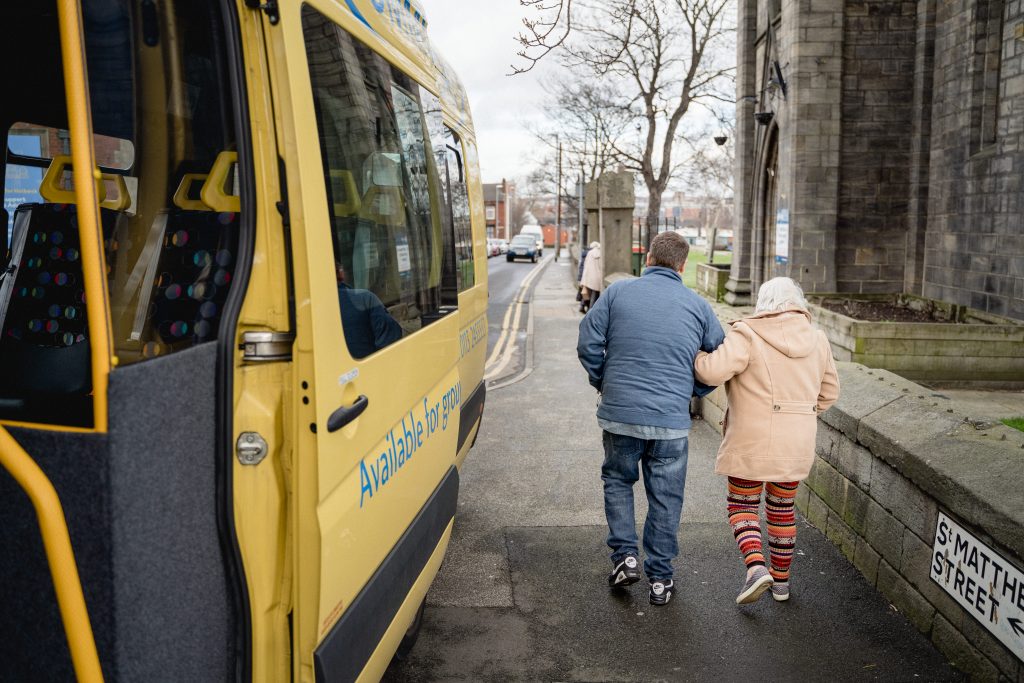 Supporters of Holbeck Together