Our Services
Whilst usual services are suspended due to the coronavirus pandemic, we are still delivering core services to the people who need us in Holbeck. Our team of wonderful volunteers from the local community help us to deliver all of our services.
If you would like more information or know someone who would benefit from our support, please give us a call on 0113 245 5553.
You can view our current calendar of events here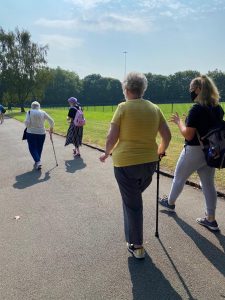 In 'normal' times, before Covid-19 emerged in March, we offered a busy programme of regular social and leisure activities for our clients. These include lunches, trips and outings, craft sessions and friendship groups, which are the bedrock of daily life for many of the people we support.
We also provide health and wellbeing support including advocacy, a wellbeing drop-in and community café, as well as out-of-hours meal services, evening suppers and monthly Sunday lunches. Our community transport service operates 7 days a week for people who are unable to get out and about independently as well as providing twice weekly shopping trips.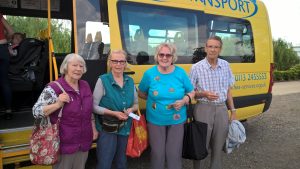 View the following pages to read about our services in more detail.
View our services
Supporters of Holbeck Together