Activities
We offer a programme of activities and trips for older people in Holbeck.
Activities in Holbeck
Our usual activities include the following;
Friendship Group: twice a week we hold our Games Afternoon which provides an opportunity to come along and meet with friends old and new and socialise. 
Chair-Based Exercise: This weekly gentle exercise group engages older adults and provides the opportunity to participate in exercises that can be practised in class or at home. This helps to maintain independence and prevent possible injuries whilst supporting them to remain active and mobile.
Craft Group: The craft group provides a regular opportunity to be creative and learn new skills whilst making new friends through the sharing of different ideas and craft techniques.
Bingo Afternoons: once a week on Friday afternoon at St Matthews Community Centre.
We also have an entertainment library featuring books, DVDs and jigsaws for our clients to enjoy. There are plenty in stock to choose from that can be delivered directly to your door. Simply call the office and enquire about our order form to view our selection. You read more here.
Group Outings
Our Group Outings are for everyone in Holbeck, and we make sure they're affordable for everyone.
If you need any extra support to access our Group Outings, get in touch to discuss how we can help.
Meal Outings: On a monthly basis Holbeck Together provides outings to various pubs and restaurants in Yorkshire.
Cinema Outings: During the winter we sometimes take trips to the cinema to view the latest releases. This group provides the opportunity for older people to be supported to see the latest films.
Further Afield: Throughout the year Holbeck Together provides access to a variety of leisure destinations across the North of England. Outings include visits to the seaside town of Whitby, seeing the animals of Knowsley Safari Park and a relaxing walk around Golden Acre Park. 
Digital Health Hub
Our Digital Health Hub runs by appointment on Tuesdays and Thursdays.
If you'd like to book a one-to-one slot with Sean, call on 0113 245 5553 or email sean@holbecktogether.org
Our Digital Coach Sean is on hand to help with any questions about accessing services online, setting up e-mail or any questions you have about your mobile phone, tablet or other digital devices.
Thank you to 100% Digital Leeds for their support in creating our Digital Health Hub.
For further information about the activities we have on offer, have a look at our Events page.
From Our Friends in the Community
Coming up at Leeds Playhouse: Free Origami Workshops
---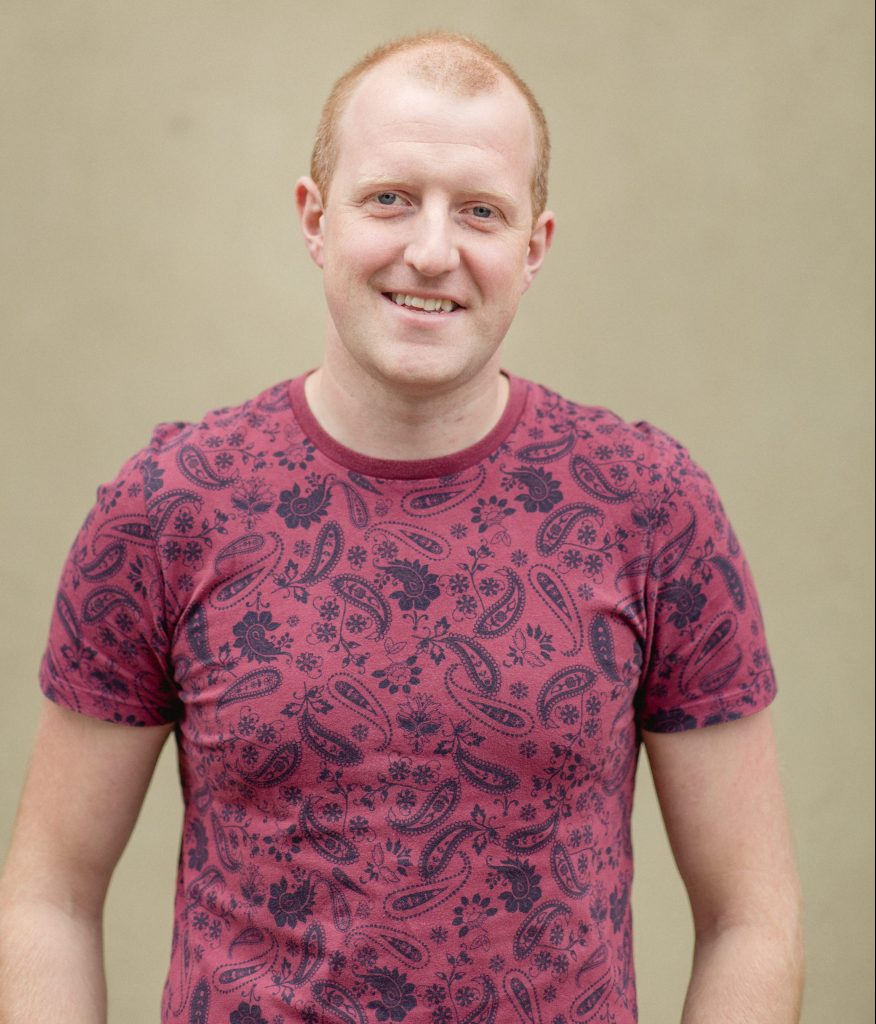 Meet Matthew, our Service Development Officer
Matthew works to ensure we are able to provide a programme of exciting, sustainable, quality services that meet the needs of our clients, as well as coordinating our growing team of volunteers. Get in touch with Matthew by emailing matthew@holbecktogether.org or call the office on 0113 2455553. Find out more about Matthew and the rest of the team.
Supporters of Holbeck Together