Celebrating Easter with the Holbeck Community
12th April 2021
Easter Scene at St Matthews
We gave the entrance of St Matthews a Spring makeover for our clients, old and young, to enjoy when they visited the centre over the Easter period.
Good Friday Dinner
Although things are a little different this year, we couldn't let our clients miss out on a traditional Good Friday dinner! We delivered Fish & Chips to around 40 members of the community in collaboration with our partners, Park Fisheries.
Easter Lunch
On Easter Tuesday, our team of volunteers and chef Julie cooked a seasonal roast dinner with all the trimmings for 42 of our clients. We delivered these to their door along with activity packs.
Activity Packs
We created Easter activity packs for 42 of our clients, which were hand delivered along with some tasty treats; a knitted chick with a creme egg inside and hot cross buns.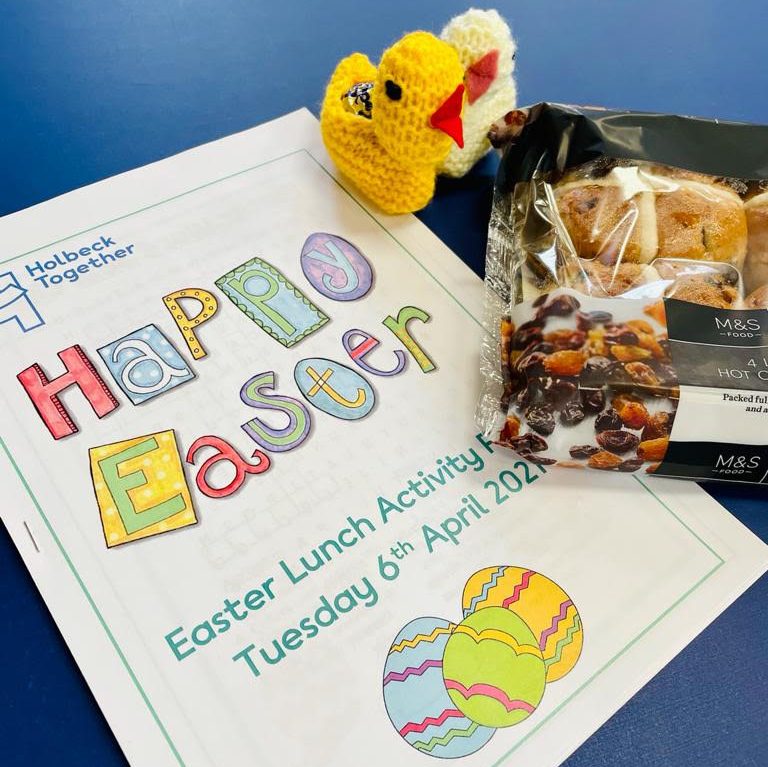 Happy Clients
We have had calls from some of our clients to thank us for their Easter lunches and activity packs. One client told us: