Holbeck Kids Together – Healthy Holidays
8th September 2020
As our children start to go back to school and nursery, we are reflecting on a wonderful summer full of activities that we have been able to coordinate due to funding from Leeds Community Foundation.
Supported by the Department for Education's Holiday Activities and Food Programme, Leeds Community Foundation were able to offer grants to support projects that addressed holiday hunger in Leeds, through promoting Healthy Holiday activities for school-aged young people over the summer holiday period.
In the shadow of Covid, we had to re-purpose a few of our original ideas but we have been delighted with the levels of engagement from local families and children in the activities we have put on.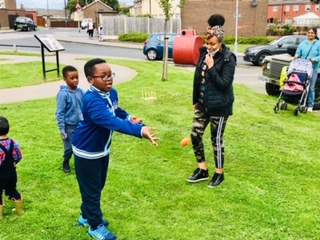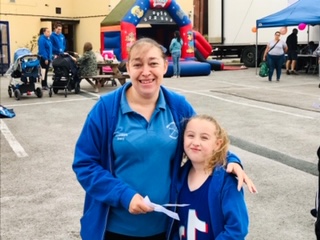 Here's a snapshot of what has taken place.
– 15 children participating in weekly socially distanced Ping Pong sessions
– Over 250 food boxes prepared and handed out to over 20 families to support with some essentials for healthy breakfast, lunch and dinners.
– Distribution of our nutrition and recipe book to 25 families and now an online version for people to continue to try out new and simple healthy mealtime options to cook as a family. You can download the recipes here.
– A further 50 copies of the recipe book circulated by St Vincent's to their clients in East Leeds
– Encouraging people to take the challenge of eating a #VegRockRainbow – supporting the message that no single fruit or vegetable contains all the nutrients your body needs, so we should aim to eat a RAINBOW of colours.
– Activity packs with ideas to keep children active and entertained at home by planting and growing 'Cress heads' and making cloud dough
– Socially distanced dancing with the team from DAZL Leeds and their Garden Groovers project
– A Holbeck themed Scavenger Hunt around the area
– Active outdoor sessions with the fabulous Reetwirlers Majorettes Group
All of this culminated in an amazing 'End of Summer Holiday' party afternoon.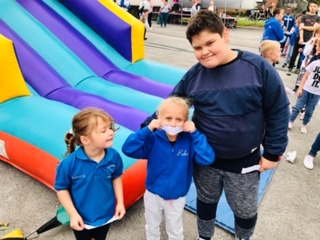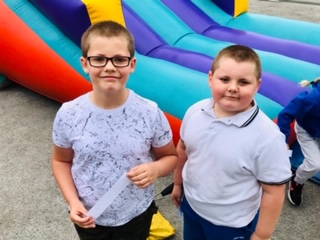 A few thank you's to some special people and partners that made this a great afternoon:
– SlungLow for allowing us to host the event in their car park
– Nikki for volunteering throughout the summer to help co-ordinate the family activities.
– Rachel and the rest of the Reetwirlers for their fab performance to get the party started
– Leeds United Foundation – National Citizen Service volunteers for getting involved in playing games with the local children (and their wider support across the summer)
– Local Ice Cream man Manny for supplying partygoers with over 60 ice creams
– Jumping Jacks Castles hire based in Middleton who provided the bouncy castle
We can't wait to explore how we can continue to support local families in Holbeck and remember if you have any ideas about what you would like to see happen in your area please get in contact.
We'd love to work together to make your ideas happen!