Holbeck Together: Our Partners – Park Fisheries
14th October 2020
Simon and Gail have owned Park Fisheries in Beeston for 19 years. Pre-Covid-19, members of our older community would meet every Friday at St. Matthews to have a sit-down fish and chip lunch, rustled up by Simon and Gail and hosted by Holbeck Together. With a special discounted price for our clients, it was a lovely way to welcome in the weekend: stalwart volunteers Ann, Gloria and Jayne would serve chef Julie's homemade dessert and attendees would stay on for games in the afternoon.
I love Fish Fridays. The service is excellent and the fish is ALWAYS fresh and tasty

Jane Broadbent, client at Holbeck Together
When Covid hit, Simon got in touch to let us know they would continue to support our weekly activity in any way they could. Although we couldn't continue our lunch and afternoon activities at St. Matthews, we wanted to keep things as close to 'normal' as possible, with their favourite fish and chips delivered to their doors.
That first week, Park Fisheries donated the fish and chips order for over 40 older members of the community free of charge. It was early on in the crisis and so much was still unknown, but they said they wanted to do what they could for those who couldn't get out.
Without Park Fisheries staying open, we would not have been able to provide what is one of our clients' favourite meals. Simon and Gail are local heroes and always provide excellent service.

Roy Minter, Driver at Holbeck Together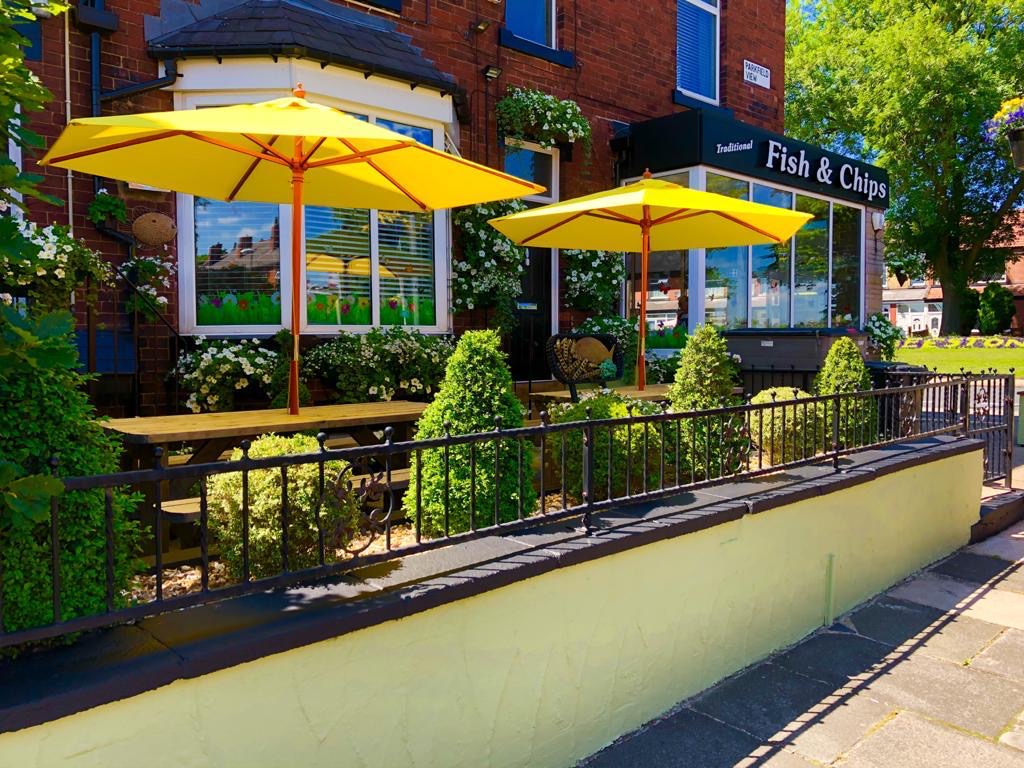 Instead of one driver who would rush the lunches back to St. Matthews, we now needed a team of four to deliver the meals to individual houses. Wanting to ensure that each client received a piping hot meal even at home, Park Fisheries bought four thermos bags especially for Holbeck Together. On VE day, they donated another full round of lunches free of charge.
Despite working with a reduced team, Simon and Gail go the extra mile, adapting the system to enable our fantastic volunteers to sort the orders into delivery lists and get the meals out in record times. Despite the Friday lunch queues they never fail to have our order perfectly right and ready to go, and always with a cheerful smile.
Thank you to the whole team at Park Fisheries!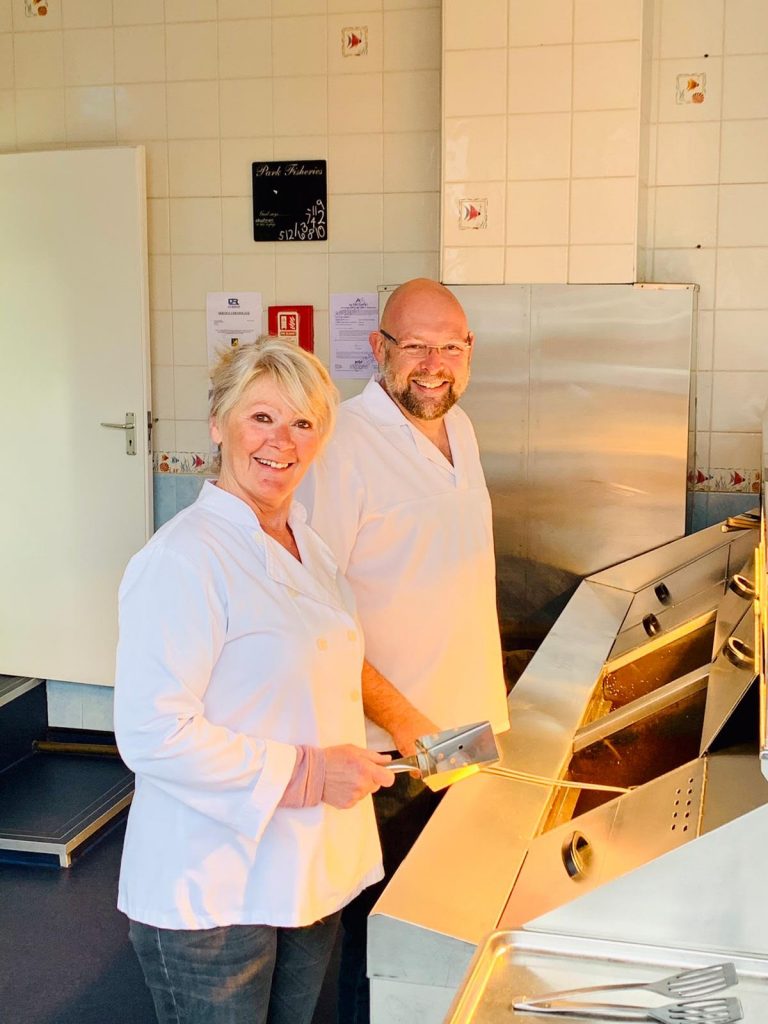 It's been very busy since March. Everyone is finding it difficult – all small businesses – but we're finding a new normal. We've reduced our hours a bit but our priority is to continue doing what we're doing. It's been our most stressful year, but you keep going. We'll find our way through it, we always do.

I couldn't do it with Gail. She's the backbone. A lot of people tell us we're a well-oiled machine! We work well together, it just flows. There's times you're running around like silly idiots but it just works, I don't know how!

The folk of Beeston are a lovely group of people, honest and hardworking. The people are the best bit about this community. You try to know people by name, it's not always possible, but we try. There's just such a cross-section of people, but everyone's got manners, no matter who they are. They're all lovely people in their own way. We treat everyone as an equal; doesn't matter if have nothing or a lot, you'll be treated the same.

We enjoy doing what we do, we love it. You can't treat it as job, it's a vocation. We wouldn't be anywhere else and we'll stay till we retire now. We definitely spend more time here than at home!

It's great to work with Holbeck Together. Roy and Matthew are lovely, we have a great rapport. If we can help we will. Even if we're stretched, we'll do whatever we can. That's our priority.

We just want to thank everyone for their support in these difficult times. We'll do whatever we can to support the community."

Simon, Park Fisheries