Holbeck Together: Our People – Gloria
21st June 2021
Although Gloria was born and bred in Leeds, she lives about 7 miles from Holbeck, so isn't local to the area. But sometimes a twist of fate is needed to bring people together. Back in 2000, Gloria was interested in doing some volunteering so she signed up to a Government initiative designed to match people with charities and businesses in need of extra support. She was introduced to Holbeck Together and has volunteered with the organisation ever since.
At first Gloria lent her hand to befriending. "I had a day job but wanted to do a few hours on the weekend. I had an interview and then started befriending on a Saturday morning. I went to people's houses who were elderly and disabled. I continued doing that until 2015 when my last client died – that was a gentleman that I'd visited since the start."
When she retired in 2007, Gloria started helping out more in the office throughout the week, supporting with weekly lunch clubs as well as social events. "Befriending is a long term commitment – you build up a relationship with the person and they look forward to your visit so I decided I wouldn't take any more clients on. But I'd do anything they wanted me to. I ended up doing three days a week – cooking, washing pots, answering the telephone – I've gone through the whole list! I like helping with the lunch clubs and getting to know the clients."
The Covid pandemic has of course been challenging for everyone, but Gloria believes it's been particularly hard for older people who live on their own. As she is over 70, Gloria had to isolate during the first lockdown, but after a couple of months returned to St Matthews to help the team, particularly with the meal delivery service. "It was a bit scary and I had to be careful but I wanted to go back. Having a purpose and trying to keep some sort of routine with everything going on has been really helpful. Speaking to other volunteers it has really affected them in terms of their mental health."
Although she hadn't volunteered prior to 2000, Gloria says it is now part of her life. But what motivates her?
In the time that Gloria has been supporting the organisation, there has been a lot of change, most notably its transition from being Holbeck Elderly Aid, solely supporting older people, to becoming community anchor Holbeck Together, now supporting people of all ages. She says that while people have come and gone, "the organisation has changed for the better. Supporting families as well as elderly means it is more inclusive for the community. There's nothing like Holbeck Together where I live. The people of Holbeck are extremely fortunate to have the organisation supporting them – they have looked forward to receiving their lunch and having someone to see and talk to. Holbeck Together has done the best they possibly could in the past 12 months to reach people, without a doubt."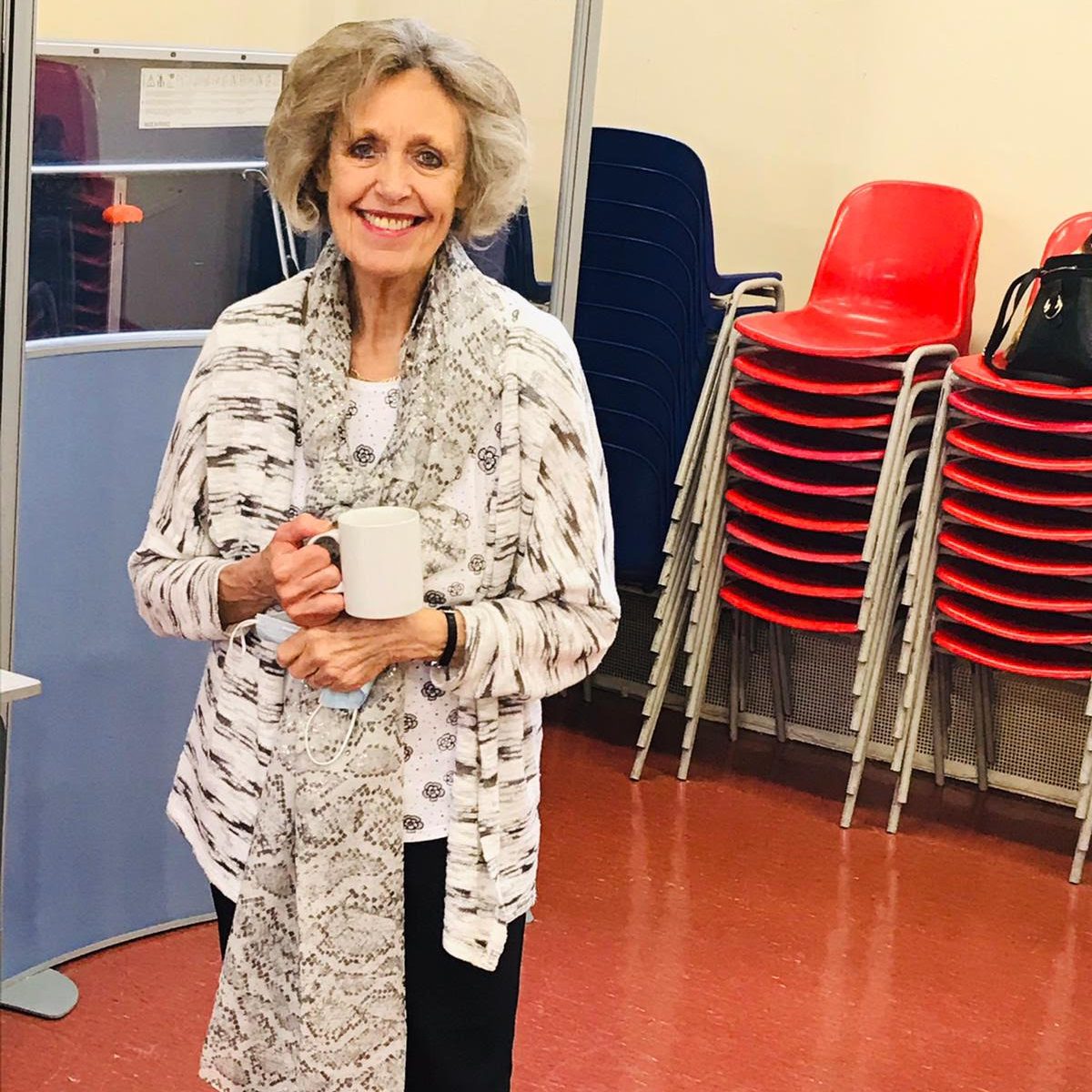 Looking to the future, Gloria isn't planning on slowing down anytime soon. "I will absolutely continue volunteering. You've got to have a plan, haven't you! I'm not planning on stopping yet – I'm very fortunate that I'm fit and well. I can't wait to travel again too – I've got family in Finland so I'll be on a plane there when I can. I love travelling and I've got to make up for the past year!" In the meantime, she's looking forward to welcoming people back for the much-loved lunch clubs and seeing familiar faces.
To someone who was thinking about volunteering, Gloria would say: