Leeds United Academy bring Christmas to St. Matthews
4th December 2020
We were delighted to welcome 13 young players from the Leeds United Junior Academy, who were out in force to help Holbeck Together shape a Christmas scene and Grotto outside of St Matthews Church in Holbeck for the benefit of those living locally.
The vision was to create a winter wonderland that the community could enjoy within the safety guidelines. We wanted to create something that would bring some festive cheer and give people the opportunity to engage in a community activity from a safe distance.
The two big planters on either side of the entrance of St. Matthews had lain dormant, but with generous donations from Riverside Plants and Mone Brothers Plant Hire in Leeds, we knew we could transform the space into something special.
One group focused on bringing the planters on either side of the centre to life, planting in the donated items, and another group busied themselves with transforming the entrance the centre into a grotto.
Whether it was digging out the planters, arranging the plants, wrapping presents or decorating the tree, no task was too small for the volunteers who transformed the space in a matter of hours.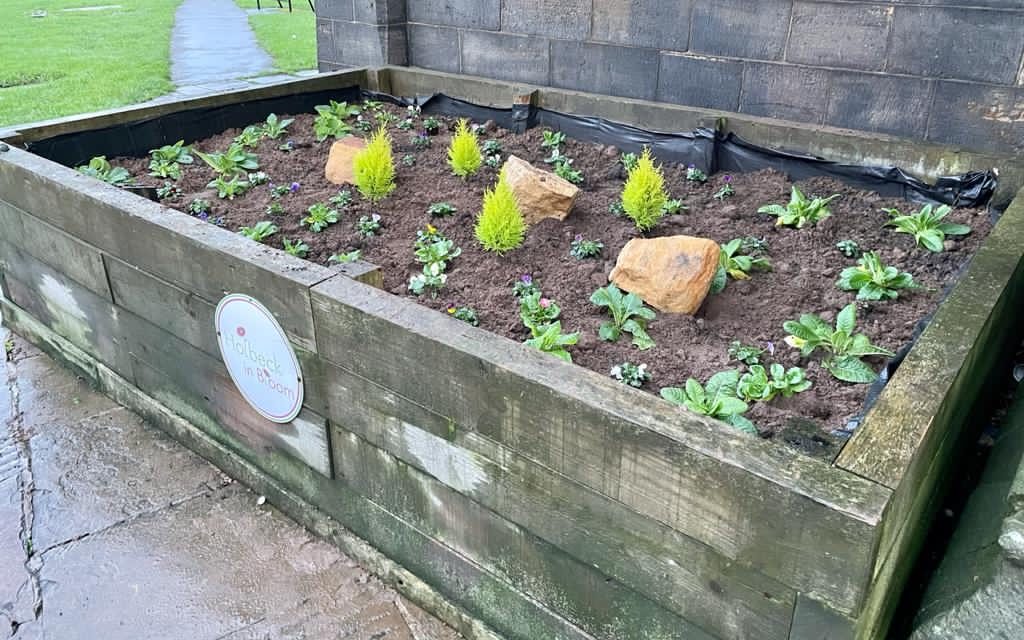 People will be able to drop by and visit the Grotto over the next few weeks.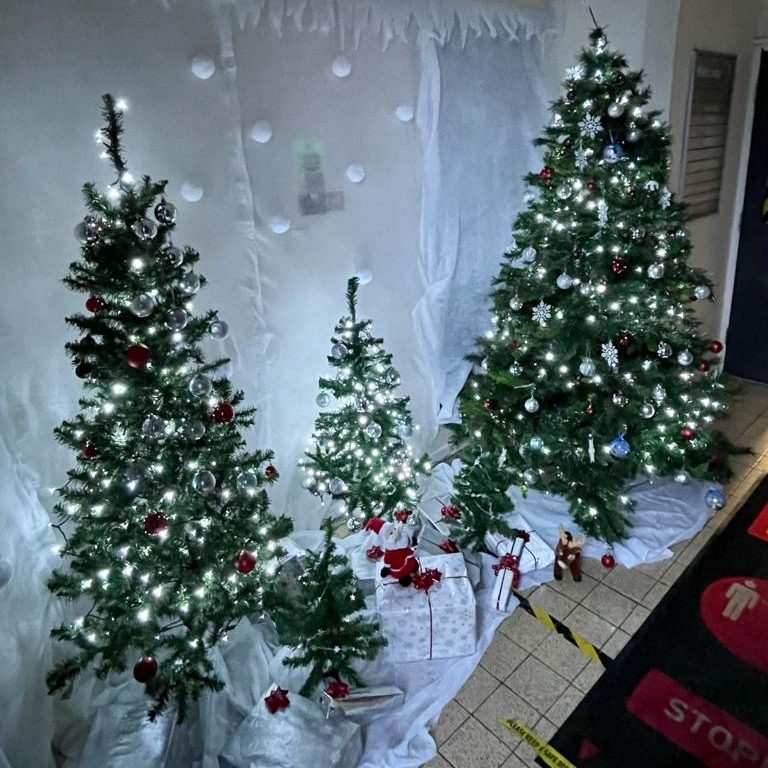 The volunteering is part of a wider initiative of support that Leeds United are working on in the run up to Christmas, working together for the benefit of local people. Find out more here.