Shop With Holbeck Together This Winter
11th December 2020
Holbeck Together has a new charity shop and you can browse it all from the comfort of your living room!
The online ebay charity shop is selling a range of brand new, high quality clothes, shoes and other household items at great prices.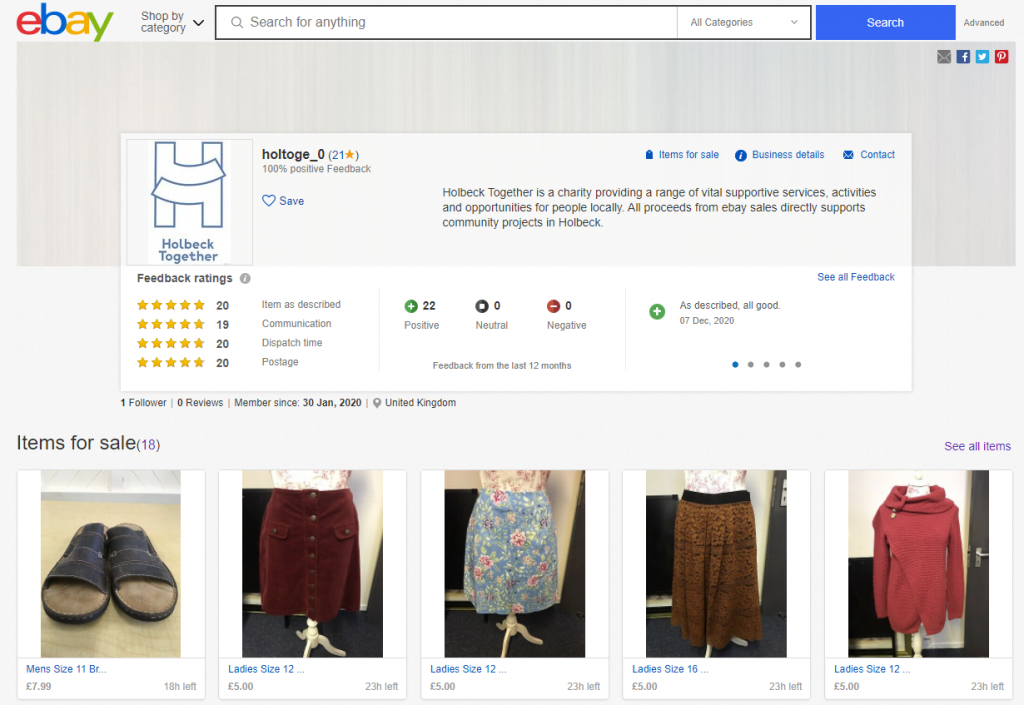 We know how important it is to keep an eye on spending at this time of year. Which is why picking up a bargain can make all the difference. In addition to that, all proceeds from the sales go directly to Holbeck Together's work in Holbeck. So you can help others while you shop.
Find that perfect present for a loved one or something special for yourself to wear over the festive period.
We've got all bases covered, with items for for all styles, genders and ages! And there are lots of winter coats and boots up for grabs, meaning you can stay warm in style!
Don't forget to save us as a seller if you'd like to keep an eye on our items.
Happy shopping!