True North: Stories of Holbeck – Benji
14th December 2020
Benji Chandra, 24, local resident
I was born in Birmingham and grew up in Kenya where my parents were Christian missionaries. My father was a Bengali convert from Hinduism, my mother a Punjabi convert from Sikhism. I moved back to England as a young boy and eventually studied Optometry in Birmingham.
I moved to Holbeck two years ago to live with my two older brothers for my first job working in York. We only moved to Holbeck so that I would be within a thirty minute walk from the train station. Our first house in the Rydall's was a twenty minute walk (at my pace).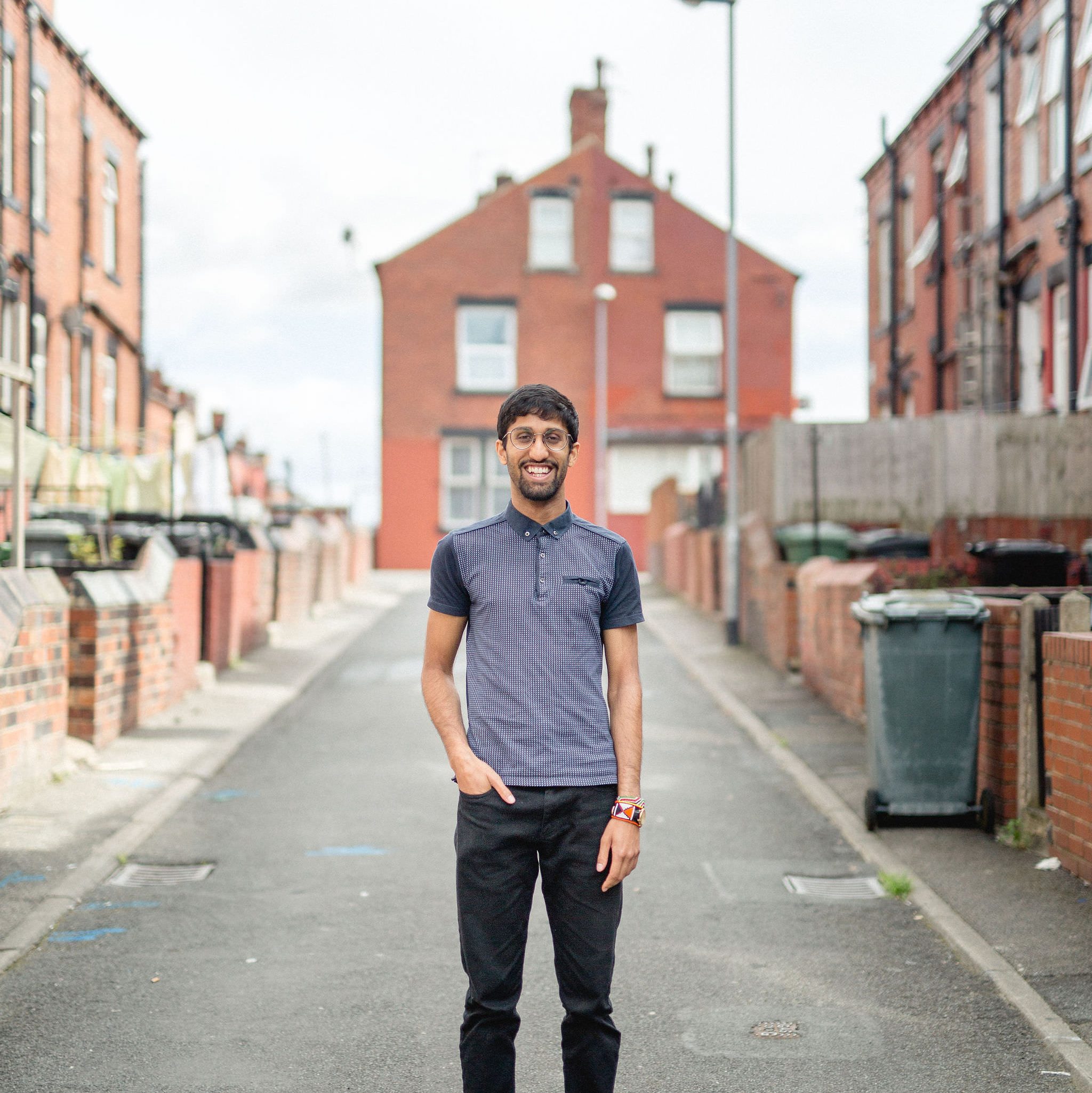 I initially knew nothing about Leeds or Holbeck. Yet soon I was confronted with challenging things I had never seen, meeting working ladies and people whose lives had been affected by drug and alcohol addiction. It made me realise how fortunate I was and how life circumstances can lead people to a very different path in life.
But instead of being isolated, they need love and support which can make a positive difference. Within this I have met some amazing people and organisations. Light often shines in the darkest places. Since living in Holbeck I have become involved with Mosaic Church, which attempts to be a place for anyone to come and have their lives transformed, in both a supernatural and a practical sense. I and many others strongly believe Holbeck can become a place where peace reigns, joy is abundant and lives can be transformed for the better.
A highlight of mine is creating a spoken word piece for a Christmas service. We recorded iconic shots from across Holbeck for a video and it was a pleasure to creatively contribute to portraying Holbeck in a positive sense.
What I like about living in Holbeck is how affordable it is. My brother recently bought a home which is a difficult task for many.
I will always remember Holbeck, as this is the place where I qualified as an optometrist and started my life as a 'proper adult'. I have had many challenges during this time but I grow stronger with each one and I look forward to what life brings next.
+++
About True North: Stories of Holbeck
True North is a collaborative project between local people, Holbeck Together, and our friends at Northern Monk Brewery, which celebrates the rich tapestry of life in Holbeck, once the epicentre of the industrial revolution.
In this blog series, we bring you the stories of the members of the Holbeck community we invited to be part of our 2020 True North calendar. You can read more about the project here.
Drawing on over 27 years of experience working in Holbeck focusing on people in later years of living, Holbeck Together's doors are now open to the whole community. Holbeck Together supports people of all ages, providing advice and advocacy services, social activities and transport options.
Working collaboratively is central to our ethos and we believe that real social change is achieved when local people, groups, organisations and businesses work together. Our partnership with Northern Monk Brewery is a fantastic example of what can be achieved when businesses and voluntary organisations work together and pool resources to achieve a shared goal.
Photography featured throughout is by Mark Newton Photography.