True North: Stories of Holbeck – Yvonne
8th November 2020
Yvonne Jeffries, Family Support Worker at Ingram Road Primary School
I've worked as a Family Support Worker since 2014. My role is to support parents with anything they need help with. What's nice is that I'm always learning myself as well, often alongside a parent.
It's always about working together, so you never know what's going to happen. Whether that's appointments, benefits, housing, medical, education – I'll lend a hand. I also run the Adult Education courses for parents, helping people to enrol and arranging the tutors. We do this with Leeds City College, Vera Media and Leeds Let Get Active, and a range of other courses. I'm a tutor as well so I sometimes deliver courses.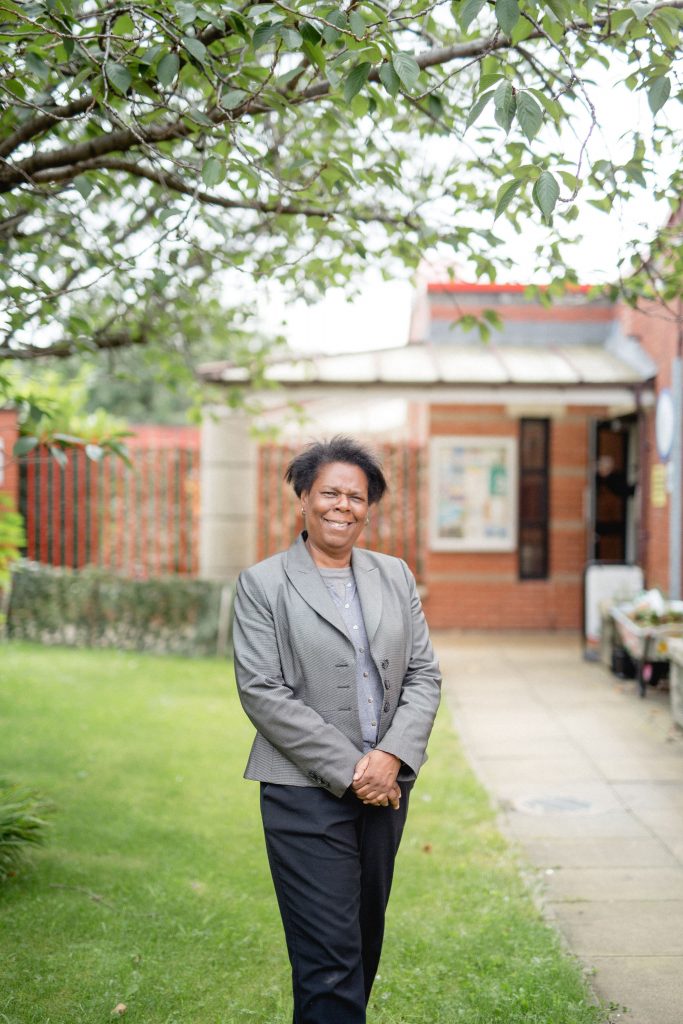 A big barrier for parents is often that English is not their first language, so they have to develop these skills first. In the last few years we've had more learners moving on from our language classes to Leeds City College to further develop their skills in English, Maths and childcare skills, and even some to the University of Leeds. One parent is now doing really well working for the Council. It's just so rewarding to see these parents do so well, to fly. And we just want to see that more and more.
The parents love coming here and love coming back. But at the end of the day they need to move on, to continue their development, so I support them with either moving on to further education or employment. I'm also part of the inclusion team, so we help parents with any personal problems they might be having with their families or children. I sell school uniform as well – I've discovered a skill for guessing children's shoe sizes!
My favourite part of the job is the parents – they're always patient with me and we have really interesting conversations. Often they just want someone to listen to them. If I can't help, I'll turn to other experts for specialised support, but they tend to always come back here to me – it makes a difference when you've built up that connection.
I'd love to see a supermarket and clean streets. And in a dream world, houses with gardens, because you build a relationship with families but then they leave for bigger houses and gardens. You need people who'll stay and build a community.
+++
About True North: Stories of Holbeck
True North is a collaborative project between local people, Holbeck Together, and our friends at Northern Monk Brewery, which celebrates the rich tapestry of life in Holbeck, once the epicentre of the industrial revolution.
In this blog series, we bring you the stories of the members of the Holbeck community we invited to be part of our 2020 True North calendar. You can read more about the project here.
Drawing on over 27 years of experience working in Holbeck focusing on people in later years of living, Holbeck Together's doors are now open to the whole community. Holbeck Together supports people of all ages, providing advice and advocacy services, social activities and transport options.
Working collaboratively is central to our ethos and we believe that real social change is achieved when local people, groups, organisations and businesses work together. Our partnership with Northern Monk Brewery is a fantastic example of what can be achieved when businesses and voluntary organisations work together and pool resources to achieve a shared goal.
Photography featured throughout is by Mark Newton Photography.