Festive Fun For Our Local Families
22nd December 2020
We're working with local families over the school holidays with support from Leeds Community Foundation's #healthyholidays scheme.
Winter Wonderland
We kicked off the festive period over the weekend with our very own Christmas Grotto. Families and bubbles were invited to visit our version of a winter wonderland at St Matthew's within safety guidelines. We wanted to create something that would bring some festive cheer and give people the opportunity to engage in a community activity from a safe distance.
Over 40 children came along with their families throughout the day to safely meet Santa, enjoy our Christmas decorations and have some hot chocolate and soup.
Santa's Grotto
We were delighted to give out surprise Christmas presents with the help of Lloyds Banking Group. The fantastic team at Lloyds have been fundraising and gifting over the last six weeks to ensure everyone who came along had something to open on Christmas Day.
We were delighted to be joined by Oliva from Lloyds on the day, who helped Santa spread some extra Christmas magic.
Christmas Deliveries
On the Wednesday before Christmas families will collect a festive themed recipe kit, with Chef Julie's instructions and tips and all the ingredients included, free of charge. The kits are designed to support families to cook and eat healthily together, whilst learning skills and having fun.
Each family will also receive a Christmas Eve Box, tailor-made with each child in mind. The boxes included an activity pack with colouring pencils, glue and scissors, festive stationery, a Christmas Eve tray for Santa, chocolate and sweet treats, lots of toys for different age groups, knitted toys donated by a Holbeck Together client, and a family reindeer game.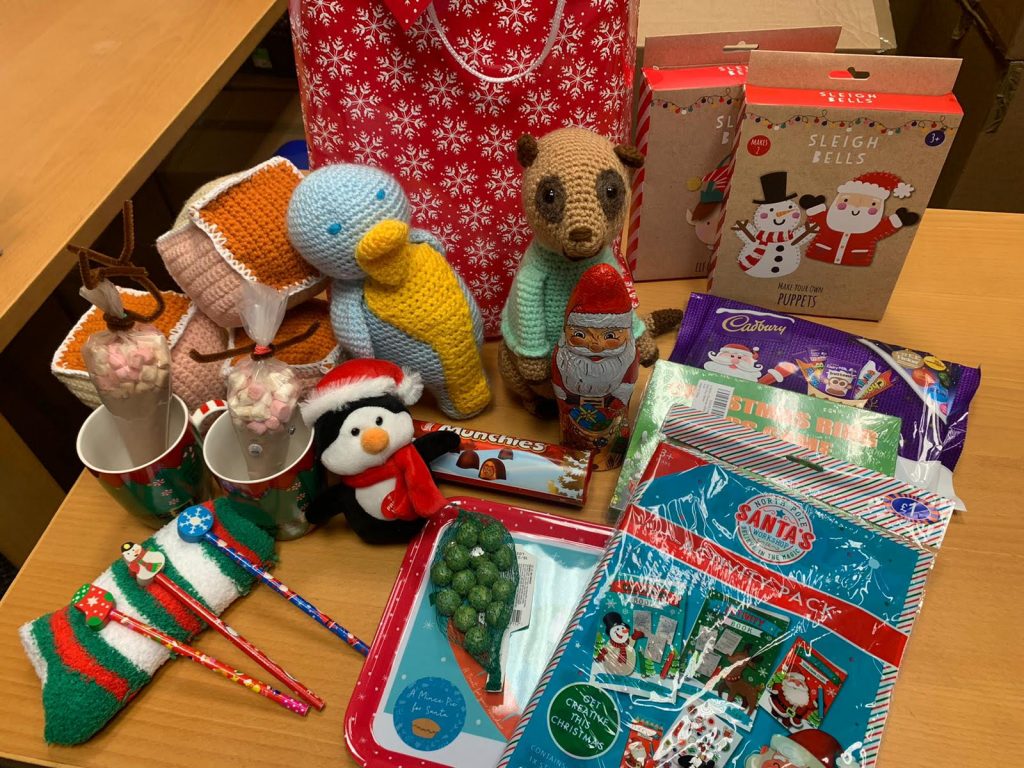 There will be an additional pick-up on the 30th December, when families can collect an additional holiday food hamper and holiday activity packs, with a range of at-home creative activities and resources to keep everyone entertained and well fed.
If you would like your family, or a family you know, to be included in our Healthy Holidays project, please give us a call on 0113 245 5553.
Season's Greetings
We wanted to reach out to as many people as possible at what can be a difficult time of the year. This month, we sent out Season's Greetings cards to everyone in Holbeck, all 5,300 addresses. It was a gesture of friendship during the festive season, but also includes practical information about how people can access support should they need it.
Our hope was to connect with people we haven't met before and reach out to those who aren't digitally connected. It's been wonderful to hear from people, so please give us a call and say hi if you'd like. You'll hopefully also see our banners dotted about Holbeck – we want as many people as possible to know there's support, advice and activities available in their community. So please spread the word