The 500 Challenge
Take on The 500 Challenge today!
We're looking for individuals, businesses, schools, churches and clubs to raise £500 towards support, care and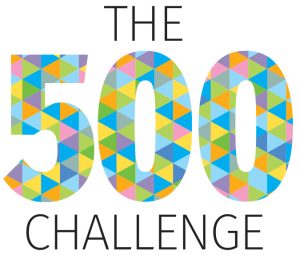 advice in Holbeck for our most vulnerable and isolated residents.
Holbeck Together has been supporting older people in the Holbeck area for over 25 years. Now we have teamed up with Leeds United to create The 500 Challenge – an exciting initiative for individuals, groups of friends, businesses, schools, churches and clubs to get involved and raise money for vital work.
The 500 Challenge is your chance to make a difference locally.
And as a special thank you, for each £500 you raise you or your group will be entered into a prize draw to win 4 tickets to a Leeds United match in the family stand – plus an additional 2 tickets for the VIP box. (T&Cs apply)
Why get involved?
Our proven track record of targeting resources where they have the greatest impact has seen many hundreds of Holbeck's most vulnerable residents access the support they need to stay connected or reconnect to their community.
But the reality is that it is becoming much harder to find funds to maintain and deliver our services and this is directly affecting people's lives. Today you can make a decision to get involved, have some fun along the way and be in with the chance to win a prize for your efforts!
What next?
Let us know you will support our fundraising! Download the registration form and send it in, give us a call on 0113 245 5553 or contact us.
Download your Fundraising Pack today, full of great ideas for raising £500 as well as useful materials to help you promote your fundraising efforts, or we'll post one out to you. And that's all there is to it – you'll be all set to start your 500 Challenge!
The small print: All terms and conditions relating to the prize draw will be included in your Fundraising Pack.

Supporters of Holbeck Together