Holbeck resident Kevin strikes a pose for Northern Monk
13th November 2020
Here at Holbeck Together, we've been fortunate enough to work with local independent brewery Northern Monk on a number of projects, from our Humans of Holbeck community calendar in 2018/19 and True North calendar in 2019/20, to their glassware charity fundraising initiative.
So we were delighted when they got in contact to see if we knew of anyone in the Holbeck community who would be interested in doing some modelling for an upcoming campaign. Local resident Kevin Bradley was up for the challenge and had a great afternoon modelling some of Northern Monk's new merchandise!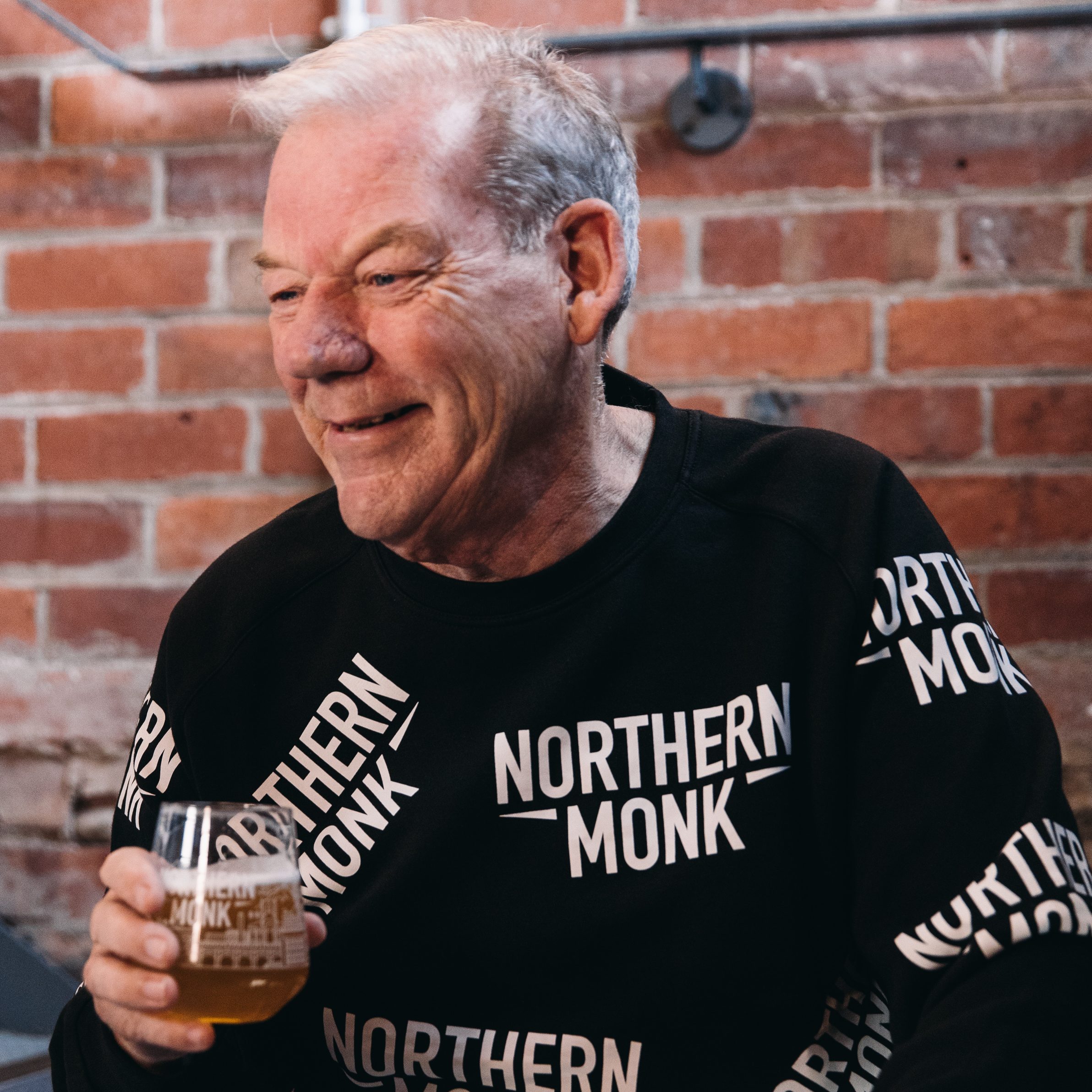 It's wonderful to see local companies connecting with the communities in Holbeck and celebrating its rich diversity. It really makes a difference when a company with such a significant platform chooses to share it with people living nearby.
A note from Northern Monk
At Northern Monk, we are fortunate to have a wonderful group of people who make up our Diversity & Inclusion Forum. The Forum is a place for Monks to discuss a wide array of topics based around the themes of diversity and inclusion in the workplace and beyond. This is a safe space, where we look to take a proactive stance on issues and questions that arise, utilizing discussion as a vital tool to work towards positive change.

One of the topics that got brought up was a lack of diversity present in models that we have historically used through our Webshop photography and merch sales. When discussing the idea of diversity in this arena, we highlighted how it goes beyond race and gender, and includes things like age, body type and ability. With this in mind, we wanted to reach out to our wider community, friends of the business, to see if there were individuals who represent a variety of ages, shapes and backgrounds who would like to take part in the upcoming photoshoot

Reaching out to Holbeck Together seemed like a really natural move, and we were delighted when they put us in touch with Kevin, who agreed to partake in modelling with us for the day! A lot of fun was had during the shoot, and we're delighted with how the photos turned out. This move, utilizing the wonderful array of people and personalities in our local community, is something that we very much hope to continue doing. Huge thanks to Kevin and the team at Holbeck Together for getting involved.

Harrie Kelly, Northern Monk Brewery