True North: Stories of Holbeck – Peter
2nd November 2020
PETER WOOD, 72, LOCAL RESIDENT AND HOLBECK TOGETHER CLIENT
I've been in the union for over 40 years – I recently got a long service award. I worked in printing and the leisure industry, I was a part-time at William Gasgoigne for 10 years teaching swimming. I loved that job. I went to nightschool in South Leeds to get my swimming teaching qualifications. I worked at Armley baths and the international pool as well.
I were born in Wortley, the youngest of 5. I was in the territorial army for 6 years. I enjoyed it – I did the recruits course in the Isle of Man. Afterwards I moved to Beeston, 35 years ago. My dad were a part-time lay-preacher.
I started in Holbeck in Tailoring, on the end of Shafton Lane, just a stone's throw from here. Back then there were loads of shops around here – there were the Myers – they did tailoring, caps and that, then there were Walkers and they were in tailoring as well. Some of us worked there and then ended up back at Joseph Barnes which was also a tailor.
One of the best things what happened to me, were next door to me there were a family and I'm godfather to two of their daughters, Jodie and Lily, and there were nothing I loved more than taking them out. We used to go all together, the whole family.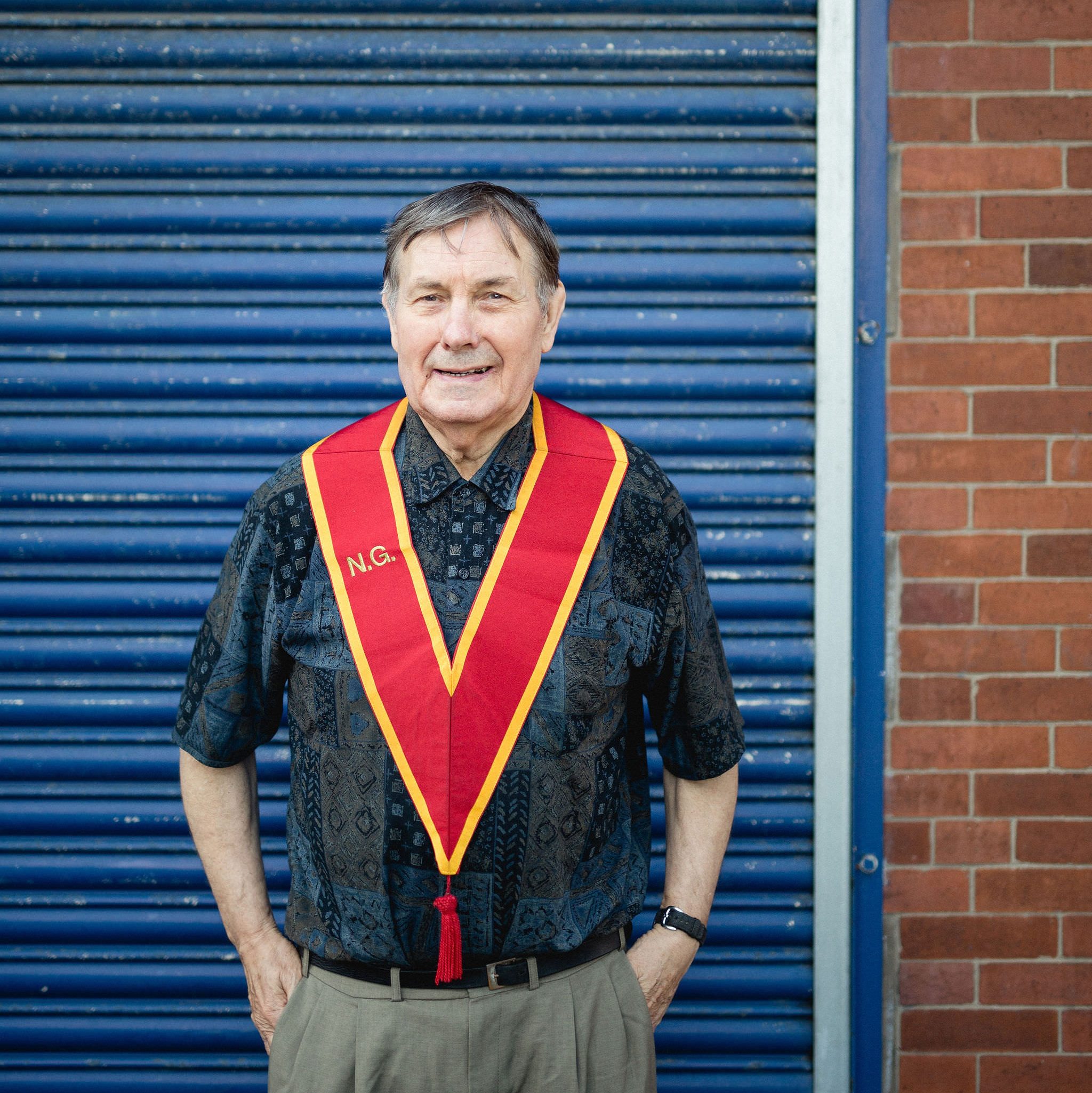 One thing I miss more than anything is my goddaughters and the family. Jodie and Lily had to go into care because their mother was poorly. It was like a bereavement for me. They're on the other side of Sheffield now. I do see them still but not often. I've known them since they were babies and seen them grow. Then 18 months ago they were taken from me, just gone. I'm busy, but it doesn't make it any easier.
I'm on the oddfellas as well. I became a member over 30 years ago. My area committee is called Leodis (the Roman name for Leeds) and meets on Meanwood Road – it's the biggest in the Leeds district. I started on the committee as an assistant, but I'm now Noble Grand – which means I'm the branch chairman. You hold the position for a year. There's a degree for each level and you learn a lot.
We have a membership, just short of 1300 at the moment and that's just Leodis. We put on social events and help us members, supporting them in need – we give out grants. One of my god-daughters Jodie was in an accident a few years ago – she nearly died – and the oddfellows gave her a grant to support her. We give a lot – the Air Ambulance, Heart Foundation, Baby units – all sorts, we do help.
I'm learning all the time, I've got more confidence now and even do some public speaking – I've definitely got better at it! I've made friends for life and it's a real community. But we're very open and always looking for more. Helping people is a big part of it. If anyone's ill, we look at what we can do. There's welfare people that members can call at any time.
Even with the dancing – I've been doing the jive for 23 years, but I don't know it all, I'm still learning and there's always more. But that's what life's all about, we're all learning aren't we all the time.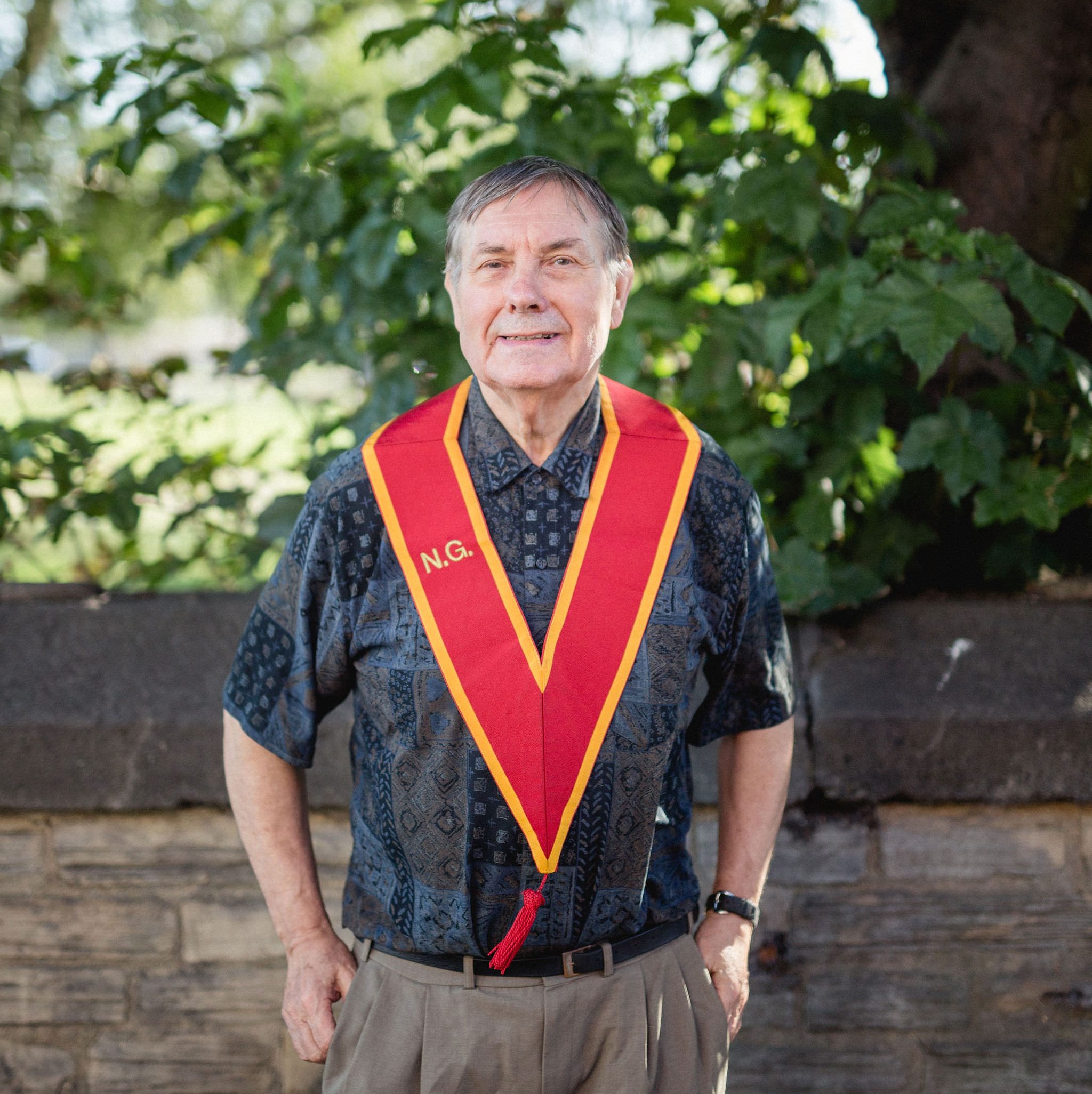 My favourite thing about Holbeck is Holbeck Together. And Church – the City Evangelical, I don't go every week but I do when I can. I'd love to see things a bit tidier in Holbeck, and some of the boarded-up building brightening up. It's good to see new houses and the park looks nice – they are trying to get it together.
+++
About True North: Stories of Holbeck
True North is a collaborative project between local people, Holbeck Together, and our friends at Northern Monk Brewery, which celebrates the rich tapestry of life in Holbeck, once the epicentre of the industrial revolution.
In this blog series, we bring you the stories of the members of the Holbeck community we invited to be part of our 2020 True North calendar. You can read more about the project here.
Drawing on over 27 years of experience working in Holbeck focusing on people in later years of living, Holbeck Together's doors are now open to the whole community. Holbeck Together supports people of all ages, providing advice and advocacy services, social activities and transport options.
Working collaboratively is central to our ethos and we believe that real social change is achieved when local people, groups, organisations and businesses work together. Our partnership with Northern Monk Brewery is a fantastic example of what can be achieved when businesses and voluntary organisations work together and pool resources to achieve a shared goal.
Photography featured throughout is by Mark Newton Photography.