Holbeck Together: Our People – Julie
26th April 2021
Julie Marshall is Chef at Holbeck Together.
Casting your mind back to the very early days of lockdown in March 2020 is no mean feat. Over a year has passed, and the team at Holbeck Together is still busy cooking and delivering meals, and providing a wealth of support to people of all ages across the Holbeck community.
All of that support is taking place from a distance due to the ongoing challenges faced by the coronavirus pandemic, and that means Head Chef Julie's job has been turned upside down. From serving hot lunches to groups of up to 30 elderly people multiple times a week, Julie and her team of volunteers are now cooking 'meals on wheels', delivered to people in Holbeck and surrounding areas five days a week.
Julie says the decision to move to outreach, i.e. providing meals on a delivery basis, was "a no brainer. If people can't come to us, we'll come to them. " Although it was by no means easy to set up these new operations, there was never any doubt that the team was going to supply people with the meals and shopping they needed. "We were all on board from day one really. It was always a matter of 'oh my goodness, how are we going to do this!', but we knew that, as a team, we were going to do it."
Julie says you've got to be able to adapt and change in this line of work. "There's no point in standing still because you'll get left behind. It doesn't matter if it doesn't work the first time, we'll tweak it until it does." And they did. As the weeks progressed and more people needed support, Holbeck Together expanded, and the service has grown from there. The team went from delivering meals for 12 people a week to over 300 in the busiest weeks.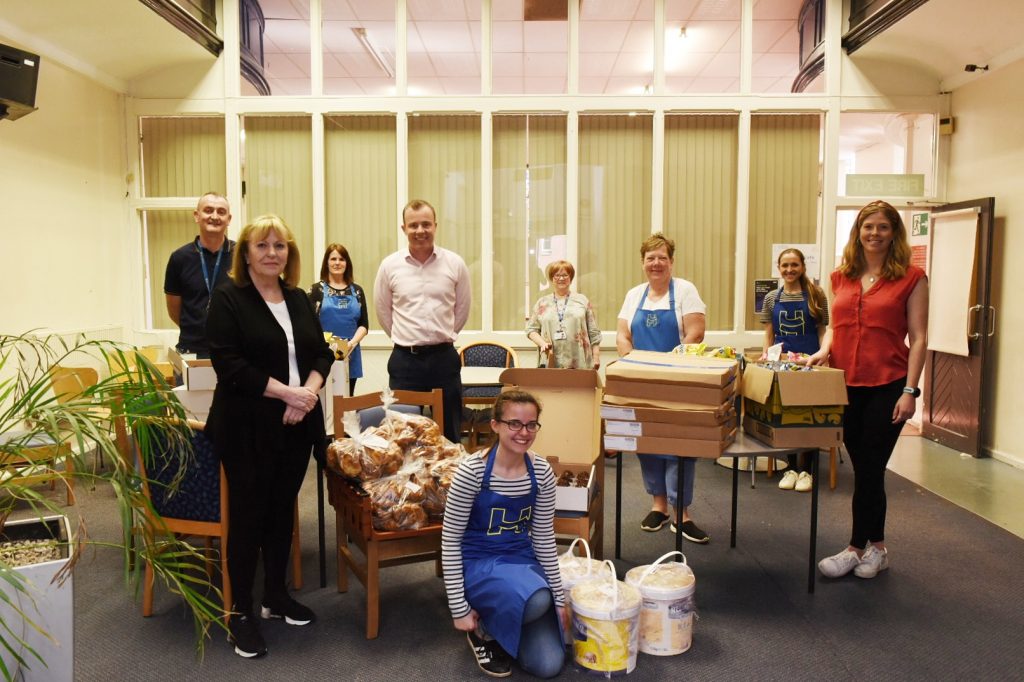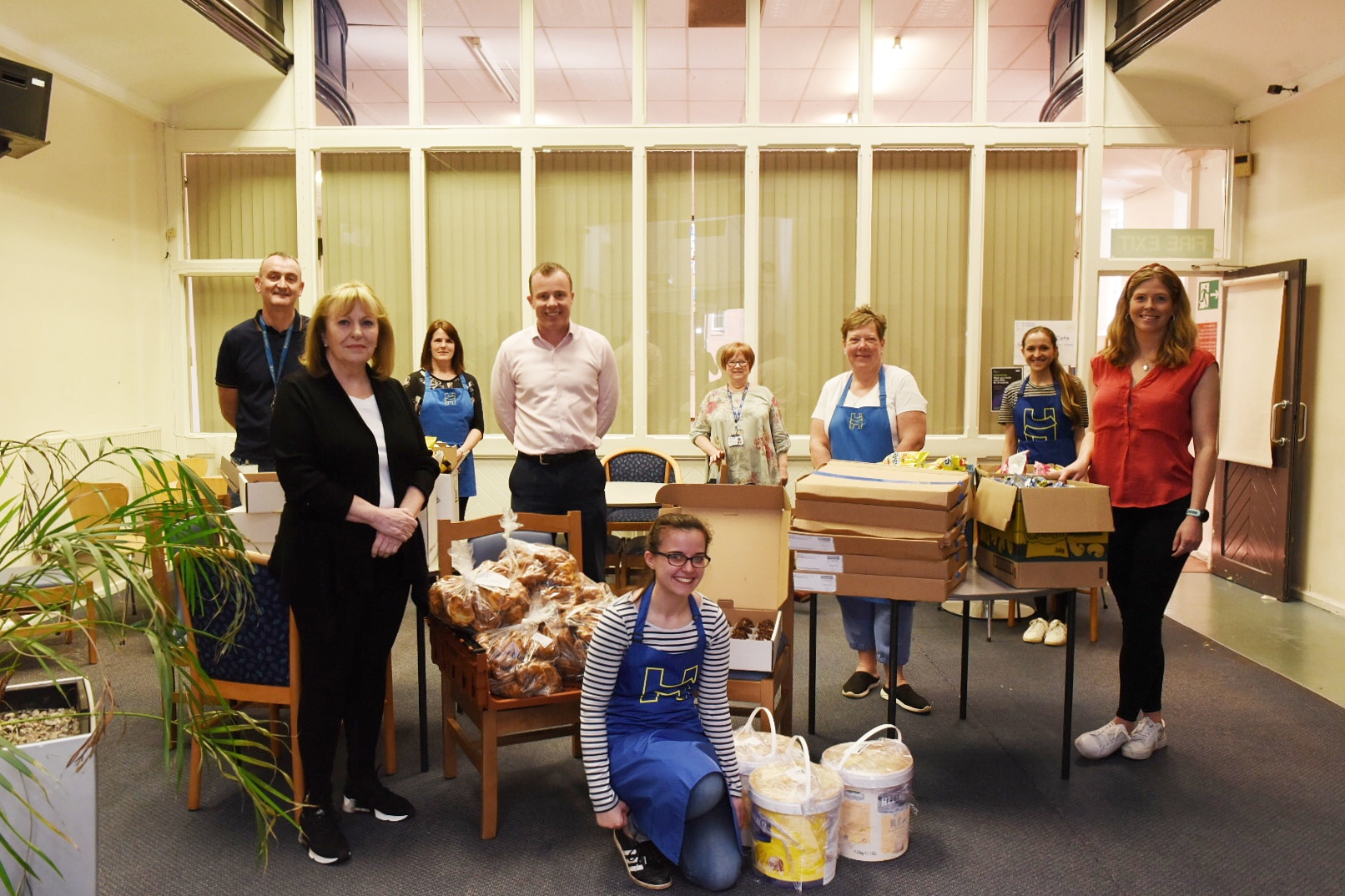 Julie cooked for the first two weeks, but then had to unexpectedly self-isolate. Two volunteers who knew the kitchen well stepped up to support meal delivery in the interim, but Julie was relieved to be able to return two weeks later. "I'm really glad I got to come back and help the team."
The kitchen at St Matthew's Community Centre, where the team operates, has been a hive of activity ever since, and it's not just pie and mash or fish and chips that clients can look forward to. VE and Yorkshire Day themed lunches were particular highlights of the past year, along with Christmas and Easter of course, but the most popular venture has been a visit to the seaside clients experienced from the comfort of their own home. Scampi and chips was delivered alongside a bucket and spade and an amazing selection of holiday-themed treats including ice cream and candy floss. "People were ringing-up non-stop to say how much they had enjoyed the colouring in and getting into the holiday spirit. It was a simple idea, but it's things like that that have made a huge difference to people's mental wellbeing."
One of the many positives that has come out of this moment in time is the relationships that have blossomed. Julie calls every client who receives meals on a Monday morning, and has not only been getting to know people on an individual basis, but hears trends across the group. "If one's down, they're all down. If one's up, they all are. It's fascinating because they're not in touch with each other, but the general feeling is always the same."
"Usually you only get a chance for a quick 'hello' or 'how was your lunch?', but suddenly I've got to know the people I've been cooking for and that's amazing." As well as giving Julie and her team feedback on their meals (good or bad!), people have been sharing how they're feeling, or what's bothering them. "If someone tells us they've got a hospital appointment, we'll make a note to give them a call to see how it went the next day. That little bit extra goes a long way ". It's in little ways like this that the team has experienced shifts in their roles: Julie provides support and advice alongside the outreach team – everyone has been chipping in to support the response wherever they can and there's more fluidity between roles than ever before.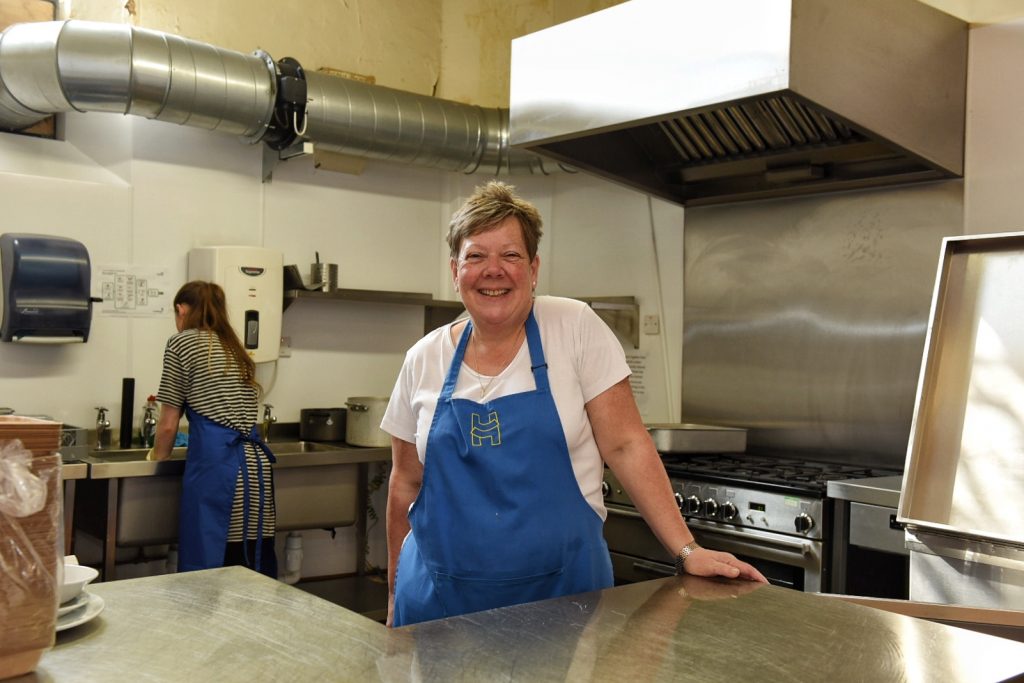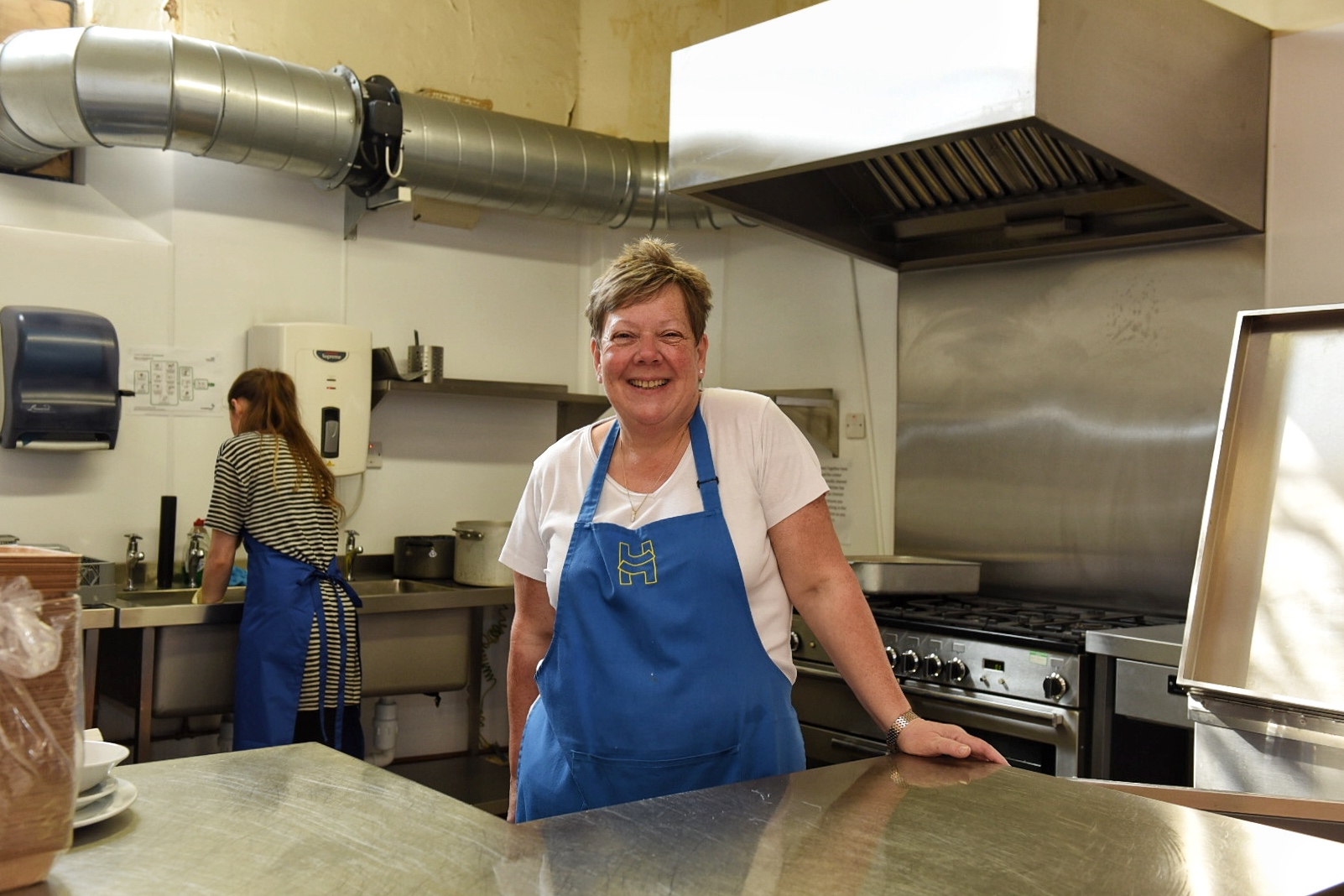 Looking to the future, Holbeck Together is focused on its mission to support all members of the community, which includes families and young people. Over the school holidays, Leeds Community Foundation's Healthy Holidays programme has enabled the team to support families in the area by providing recipes and ingredients to cook delicious, nutritious meals throughout the week. "I always said I didn't want to work with kids, but the Healthy Holidays work has been amazing. Hearing feedback from people who have sent pictures of the meals they've made and saying they love cooking with their family has been wonderful. We've done that together."
The team is looking at bringing clients back for meals and social activities as soon as it is safe to do so. Driver Roy will be restarting his socially distanced weekly trips to the supermarket and other outings for older people. "We're also looking at an event such as afternoon tea that we can safely hold for our clients in an outdoor space. A little thing goes a long way."
In summing up the past year or so months, Julie chooses the words "tiring but so rewarding. I've had more laughs in the office than ever in the past year because we've all pulled together and done it as a team. People have done things they've never done before. Roy, our driver, has been in the kitchen cooking! It's unbelievable."
Despite the challenges, long days and stress of not knowing if or when food supplies are going to turn up at the door, Julie is surprised to say she has really enjoyed this period. "I'm happy for things to change. It gets boring if I'm cooking the same three days from week to week. I joined Holbeck Together on a temporary basis initially and I kept saying, don't give me any responsibility! But I'm still here and I'm enjoying it more each day. Everything has turned on its head, I'm enjoying cooking more and getting my teeth into things. It's funny how things turn out."
ENDS
+++
About 'Holbeck Together: Our People'
People are at the heart of our work: our clients, our volunteers, our staff and our partners.
When Covid-19 struck in March, many felt their connection to others under threat. In a phenomenal outpouring of support for one another, the Holbeck community responded in kind. From keeping an eye on neighbours, to picking up shopping and prescriptions, to helping deliver hot meals to those shielding, everyone has played their part in what has been an outstanding team effort.
In this series we want to share some of these stories, to shine a light on the experiences of those who drive the work we do and make it all worthwhile – our people.
Look out for future blogs in the 'Our People' series. You can find out more about the services Holbeck Together is operating at the current time on the website here.
About Holbeck Together
Holbeck Together was established as a Neighbourhood Network Scheme in 1992 to support older people living in Holbeck. Drawing on these experiences and expertise, we now welcome people from all generations.
We provide a variety of services, activities and opportunities for people to get involved locally. Many activities are specifically for people in later years of living, others for younger people and some for all ages.